You can have a lot of success with a flat roof through regular inspections, maintenance, and roof restoration. However, you can't fully cheat time. At some point, you are better off just replacing old roofing materials. Empire Contractors offers flat roof replacements and more to clients in Manistee, MI. For a free estimate on a flat roof replacement, call us at (231) 578-4760.
Roof Coatings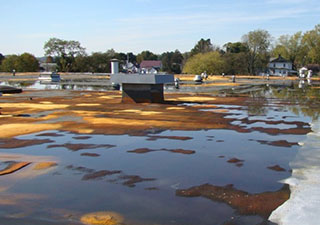 Of course, before we recommend a flat roof replacement, we'll want to take a look at your roof first. We may find that your flat roof would be better off getting a roof coating. This service can significantly improve its condition and is potentially a more cost-effective route. After we inspect your roof, we will let you know what we think and run through the options with you.
Flawless Craftsmanship
There is no room for error when it comes time to install a new roof. The experienced team at Empire Contractors makes sure that this whole process goes smoothly. Our aim is to continue showing that our craftsmanship is on another level! Our licensed and insured craftsmen have decades of roofing experience under their belts.
Free Estimates!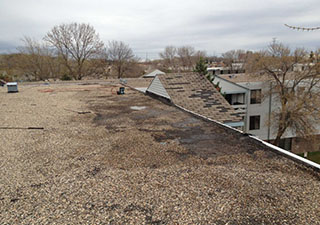 Price is a common concern for anyone looking to get a new roof. Prices definitely vary between companies, but so does the quality of craftsmanship. Empire Contractors is here to bring you the best of both worlds: quality roofing services at great prices! Getting a free project estimate from our team is easy!
Timely Roofing Services
When it comes to roofing, timing is extremely important. A small and manageable roof problem can quickly turn into something much worse if it is left unaddressed. With Empire Contractors, you can expect timely roofing services. We'll be over as soon as we can to help get your roof back to where it needs to be!
Call Us Today!
Need a flat roof replacement in Manistee, MI and wondering who to turn to? Empire Contractors has a long track record of phenomenal workmanship. Aside from high-quality roofers, our company also offers excellent customer support as well as great prices. Find out more about us by reaching out to us today at (231) 578-4760.