Are you looking to get help from motivated, honest, and qualified roofing specialists? If you are in Manistee, MI, you can always count on the roofers at Empire Contractors for a job well done. Learn more about the many commercial roofing services that we offer by giving us a call today at (231) 578-4760.
Roof Inspections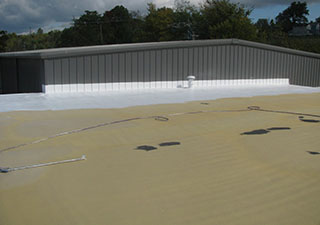 Scheduling roof inspections regularly can make a massive difference. Empire Contractors begins each project with a thorough and free roof inspection. This will lead to timely roofing services and a commercial roof that will last significantly longer!
Roof Maintenance
A roof that is maintained by those who have ample commercial roofing experience will hold up for a long time. Here at Empire Contractors, we do our best to keep commercial roofs in top shape for as long as possible. We're a full-service roofing company that is ready to help with whatever it is your roof may need!
Roof Coatings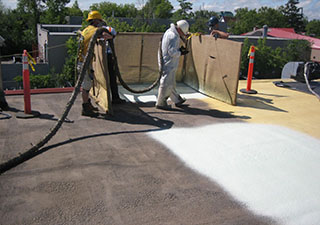 There are often multiple roofing solutions to choose from when a roof begins to show signs of its age. Replacing the roof is always one of them, but this service is costly, disruptive, and is often chosen prematurely. If your roof is still in relatively good condition but has been developing some roof leaks here and there, there is a good chance that restoring it with a roof coating is the ideal choice.
Roof Replacements
Waiting too long to replace a roof can create a lot of unwanted water damage. If it's time to let the old roof go, Empire Contractors can give you a free quote on a roof replacement. Our guys have ample experience replacing many different types of commercial roofs. We will have your new roof installed correctly, setting it up to last several decades.
Call Us Today!
Finding a reliable commercial roofing company is something that will pay off for many years. Empire Contractors is a full-service roofing company that always comes through for people in the state of Michigan. We can give you a free project estimate and will make the whole process as easy and efficient as possible. For high-level commercial roofing services in Manistee, MI, call us today at (231) 578-4760.