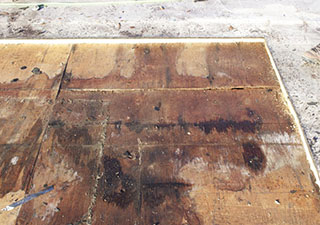 A flat roof replacement can be a stressful thing to deal with and at Empire Contractors, we understand why. If you aren't working with a team of professionals that you can trust, any roofing service can be more of a hassle than it should be. With Empire Contractors handling the needs of your roof, no matter the size, you'll be able to have the peace of mind knowing your roof is in the finest hands around Cadillac, MI and we'll get it what it needs to keep things protected for the long term. We offer flawless roof replacements and are happy to say that with our fully customizable roof maintenance programs, you'll be able to get a long, successful life from your commercial roof. It was designed to last for decades, why settle for less? Call today to get an estimate for your new roof, we're just a phone call away at (231) 861 – 7221.
Quality You Can Trust
When you choose to work with Empire Contractors for any of your commercial roofing needs, you can be sure that any products being applied to your roof are dependable, trusted products that have proven themselves! We work hard to guarantee our customers they are getting the best of it all and our professional roofers are dedicated to delivering only the top of the line workmanship that when paired with our quality products, will set your roof up for success. We offer an extensive list of commercial roofing system options and our knowledgeable roofers will make sure you get the roof best suited for your needs. Any roof you choose from us will be fit to last, but when you get the one designed for your needs, it will be easier on your roof and your budget! Call today to learn more!
Reach Out Today
Whatever commercial roofing services you require in Cadillac, MI or the surrounding areas, take a sigh of relief knowing the professionals at Empire Contractors are ready to help. Flat roof replacement, roof restoration, a simple repair, it doesn't matter, we've got you covered from the moment you call on us. Reach out today at (231) 861 – 7221.