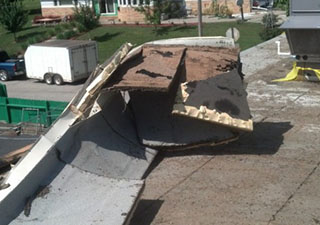 At Empire Contractors, we understand that a flat roof replacement can seem overwhelming, but when you choose to work with us for your commercial roofing needs, big or small, we will make things as pain free as possible every step of the way! We have been providing superior commercial roofing services to business owners and property managers in Battle Creek, MI and the surrounding areas for more than twenty years and we look forward to showing you why we continue to be the team to call. If you believe your commercial or industrial building is due for a flat roof replacement, we will come out and provide a thorough, professional assessment so that we can all know what condition your roof is in. We know premature roof replacements are far too common and we will work closely (albeit virtually) with you to make sure this isn't the case for you! Our long list of services and solutions will help you to get the most out of your roof and when the time does come for a replacement, we will make sure everything gets done flawlessly. Reach out today at (231) 861 – 7221.
Know Your Options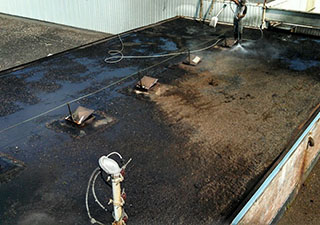 If it is truly time for a replacement on your commercial or industrial building, it's good to know you have options. When you call on Empire Contractors for your commercial roof replacement, we will make sure you are well informed on the types of commercial roofing systems we have. We offer all high quality, dependable options, but each one does have several unique traits that could help to keep your roof protected more confidently depending on your needs. With such a major investment, it's important to know you are getting the option best suited for you! Don't trust your roof to just anyone, call the professionals at Empire today for reliable, honest solutions!
Call Today
If you think the time for a flat roof replacement is near, trust your roof to the team at Empire Contractors so that you can be worry free about your roof once again! We are proud to be one of the leading commercial roofing companies in Battle Creek, MI and we believe you'll feel the difference with our team of professionals from the moment you call. When you have questions, we have answers, call today at (231) 861 – 7221.