Flat roofs are gaining in popularity due to the various features and characteristics of the roofing mechanism. However, the cost-effective feature and the easy applications of these systems continue to be leading advantages they have to offer. Like all roofing systems, flat roofs also have a series of common problems that need to be tended to. It is sometimes difficult to identify the damages, this is why professionals at established roofing enterprises offer flat roof repair services to assist you in the process of maintaining a pristine roof. Empire Contractors is a roofing company that is operating within the area of Waterford, Michigan. We provide a diverse portfolio of services, among which flat roof repair services are one of the popular offerings. We are known for being the pioneers in the roofing industry of Michigan.You can call us at (816) 207-3993 to hire us to repair your flat roof or inquire further about our services.
Don't Ignore Leaks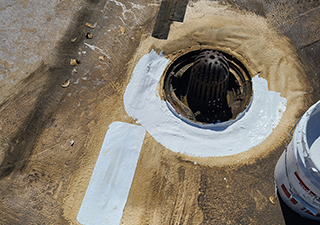 Leaks can occur very easily if your flat roof is not maintained regularly. Because flat roofs lack major slope, the water can pool on the surface, and if not removed in time, can seep into the layers of the roofing structure. This can breed mold and fungus, and more alarmingly, cause the structure to weaken to the point that it might be a security risk.
No Compromise on Quality
At Empire Contractors, we do not compromise on quality. We only use the most premium quality products while working on your roofs. Moreover, we employ a staff that has years of experience in the roofing industry. We further equip them with the latest technology which makes them do their job efficiently.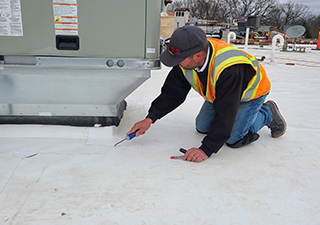 We have been operating for more than two decades in the industry and have made a name for ourselves during this time. Our previous customers can vouch for our quality and exceptional professionalism. Our focus on priority has also earned us an endorsement from the Choice Roof Contractor Group™.
Contact Now
If you are in the Waterford, Michigan region, and are currently facing issues with your flat roof, then give us a call at (816) 207-3993. Empire Contractor's flat roof repair services are the best in the city. If you are still unsure, then book an appointment with us to clear all your doubts.