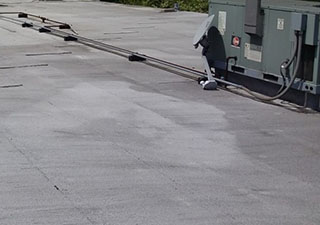 If you need a flat roof repair done quickly so that you can feel good about your commercial roof lasting all winter long, call on the experts at Empire Contractors. We deliver expert roofing services at unbeatable prices to the people of the Norton Shores, MI area and we will make sure your roof gets back to pristine condition so that it can continue to protect your building. There is never a good time to have to worry about your roof, but it can be especially stressful during the winter when you know the snow is coming and your roof will once again be put to the test. We offer our long list of commercial roofing services all year long because we know that when your roof needs help, it needs to be done quickly. Give us a call today at (231) 861 – 7221.
Repairs You Can Trust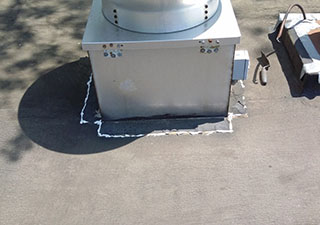 No matter what type of commercial roof you have on your building, it will need a service or repair in its' lifetime to ensure it can last and get the job done right. Commercial roofs that are installed and maintained properly can last for decades and when you choose to have us regularly inspect and service your roof, you can be certain any issue will be caught and repaired immediately. The sooner an issue is resolved, the smaller it will be which means your budget will be happier. Reach out to us today for roofing services you can trust to last.
Call Today
Whatever your commercial roof needs, you can rest easy when you call on the professionals at Empire Contractors. We handle it all for building owners and managers in the Norton Shores, MI area and will make sure your roof gets back in great shape right away. Whether you need a flat roof repair, a roof coating, or any other commercial roofing service, we've got you covered. Whenever you call on us, we'll send someone right out to assess and repair your roof so that you can be confident in your roof's condition once again. Call us today at (231) 861 – 7221 and we'll make sure you can be stress free about your roof.