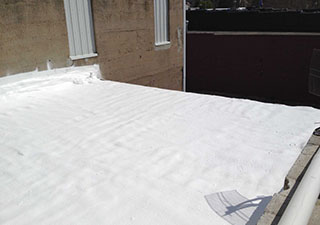 Empire Contractors continues to provide the best commercial roofing services to clients in Norton Shores, MI. We're always ready to tackle new projects. Call us at (231) 578-4760 to find out more about what we have to offer. We'll come by shortly after to take a thorough overview of your commercial roof.
Roof Leak Detection
Locating roof leaks is not always a walk in the park. A lot of wasted money is spent on repairs that don't even end up solving the problem at hand. Empire Contractors makes thorough roof leak detection a top priority. This way, we can be sure that everything is fully repaired by the time we finish the project. Our roof inspections are completely free, which makes keeping up with roof maintenance a lot easier.
Roof Repairs

Here at Empire Contractors, we're very selective when it comes to hiring. That's why our customer service and craftsmanship is the best around. When your roof needs a repair, we'll get out to you quickly to take a look. Our experienced roofing specialists will find an optimal roofing solution to any kind of commercial roof issue.
Roof Coatings
Many types of commercial roofs can be easily restored with a roof coating. The roof restoration experts at Empire Contractors know exactly when a roof coating is the best option. This service will extend the life of your roof significantly and will also improve the energy efficiency of your commercial building, which means paying less on energy costs!
Roof Replacements
Time for a new roof? With Empire Contractors, you won't have to worry about poor craftsmanship or unreasonable prices. Instead, our clients always receive first class roofing services at low costs. Hire us for a roof replacement to get your new roof installed flawlessly. We've been around for over 20 years and our former clients know that our roofs hold up well against all of the seasons.
Call Us Today!
For exceptional commercial roofing services, the people of Norton Shores, MI go with Empire Contractors. We're always good for timely project completion, first rate customer service, and professional craftsmanship. Reach out to our team today at (231) 578-4760 to set up a free roof inspection.