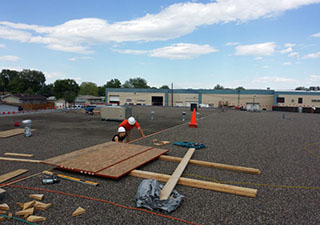 When you're dealing with a roof in need of a flat roof repair or other repair or service, it doesn't need to be overwhelming when you choose to work with the professionals at Empire Contractors. We have been delivering exceptional commercial roofing services and solutions throughout Manistee, MI for more than twenty years and we know what it takes to keep roofs performing properly throughout their lives. Even a simple flat roof repair should be handled by professionals to ensure things are done right every step of the way and with long-lasting, dependable materials that will allow your roof a chance at a long life. We know roofs were designed to last, and when installed and maintained properly, you could see your roof keep your building protected for decades. At Empire Contractors, we work hard to help our customers get the most from their roofs and our team of knowledgeable, professional roofers handles repairs, services, and roofs of all sizes. Don't stress over anything your roof might need, we're always here to help, give us a call at (231) 861 – 7221.
Repairs You Can Count On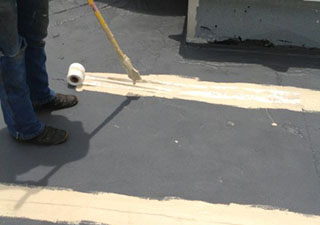 When you hire Empire Contractors for any of your commercial roofing needs, you can rest easy knowing any work we complete on your roof will be done to last. We take great pride in the reputation we've worked hard to build and maintain in the area and we're happy to know the customer service and craftsmanship our team provides is second to none. No matter the type of roof you have protecting your building, we'll make sure it's always in the right condition to get the job done right. If you're ready to let the professionals handle the needs of your roof so you can have one less thing to worry about, call Empire Contractors today!
Reach Out Today
Trust your roof to professionals, even for something that tends to be small and simple, like a flat roof repair. Knowing your roof is getting taken care of appropriately is a good peace of mind to have and with Empire Contractors getting things done, you can be certain your roof will be set up for success and ready to take on another season in Manistee, MI. Reach out today at (231) 861 – 7221.