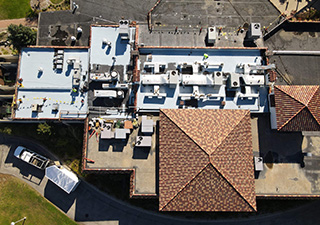 The roof atop your commercial property is a valuable asset because not only does it serves as a defense to your property, but also accounts for major investment on your part. If your industrial property is based in Traverse City, MI, you are in luck as the leading construction company of the city, Empire Contractors features a variety of commercial roofing services tailored to your particular needs. The professional roofers at our company boast 20 years of experience in handling commercial roofing problems and are delighted in continuing to deliver a first-rate service. Give them a ring at (231) 861 – 7221, and let our qualified crew give your commercial roof the individualized attention it deserves!
Thorough Roof Inspections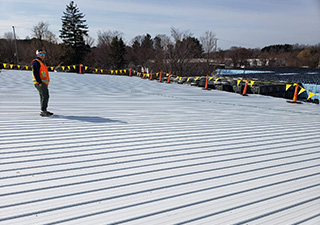 The most fundamental commercial roofing service is a roof inspection, conducted at regular intervals throughout the year. With our in-depth and personalized roof check-ups, we are always able to diagnose your roof timely before things get worse. Call us to get further details on our roof inspection programs.
High-Quality Repairs and Replacements
As a commercial building owner, you are bound to encounter roof problems throughout its life, regardless of how well you maintain it. However, you don't need to stress yourself out over these problems. With our premium roof repairs and restorations, the sooner you get in touch with us with your roofing woes, the quicker will we be able to return your roof back to its peak condition. Though the roofing experts at Empire Contractors put in their very best effort in the repair and restoration services to prolong the life of your commercial roof, a time will come when you have no choice but to resort to a roof replacement. Fret not, however, as with our range of roofing options, suited to a variety of needs and budgets, you will easily be able to choose the one that serves you the best!
Call Us Today!
Need commercial roofing experts in Traverse City, MI? Well, you've come to just the right place. Get in touch with Empire Contractors at (231) 861 – 7221, and they will be honored to put their vast expertise to use and provide you with all-encompassing commercial roofing services.