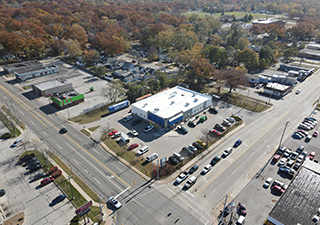 The flat roof is one of the most common types of commercial roofs in Traverse City, MI. If you happen to own a commercial building in Traverse City, and its flat roof has exhausted its course of life, you must get a timely roof replacement and for that, there is no better option than the most trusted construction company in the city – Empire Contractors. A flat roof replacement is a daunting task and it needs to be carried out with utmost skill and efficiency so that in the future, the newly installed roof proves to be long-lasting. Keeping your needs and budget in mind, the roofing specialists at our company bring you a comprehensive flat roof replacement service. So, get in touch with them today at (231) 861-7221 and set up an appropriate time for your roof replacement project!
Plenty of Choices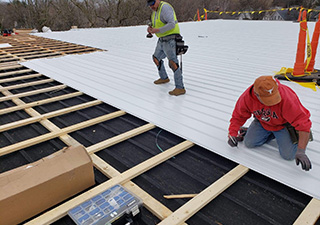 At Empire Contractors, we are fully aware that for your roof replacement project, you are not necessarily looking to replace an obsolete flat roof with its newly installed counterpart. That's why we offer you ample roof types to choose from, tailored to your needs, such as single-ply, metal, TPO, PVC, and more. You don't have to sweat over researching the advantages and disadvantages of each, as our expert roofers will be sure to impart to you all the required information. For instance, if you want a roof with chemical resistance properties, then TPO or PVC roofs are your go-to choices.
Why Choose Us?
With over 20 years of experience in the roofing industry backing us, we are always committed to offering a first-class roof replacement service regardless of the type of roof you wish to get installed. Since each commercial roof requires a distinct approach, Empire Contractors features customized services to tend to its unique needs in the best possible way!
Call Us Today!
A flat roof replacement is a sensitive subject and should be dealt with timely. As such, if you are based in Traverse City, MI and you are unsure about the condition of your roof or feels like there's a replacement due, don't hesitate to reach out to the professional roofers at Empire Contractors today at (231) 861-7221, and they will take care of the rest!