Empire Contractors continues to impress the people of Rockford, MI by offering first class commercial roofing services at great prices. Our company has a crew of roofing technicians with an extensive background in the commercial roofing industry. We feel comfortable taking on any sort of commercial roofing task, just give us a call at (231)-861-7221 for more info!
Roof Inspections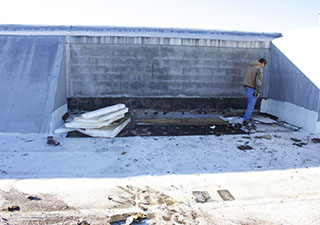 It can be hard to say exactly what a roof needs at first glance. Choose Empire Contractors for thorough roof inspections so that you can be sure that your roof is receiving the necessary services. This includes roof maintenance, repairs, and deciding on when the time is right for a roof coating or roof replacement.
Roof Coatings
Through the correct use of roof coatings, a commercial roof can hold up strong for many additional years. This is super valuable for a commercial building owner that is looking to save on expenses. The roofing technicians at Empire Contractors are experts in commercial roof restoration. We'll recognize when the time if right to restore your roof and give you an estimate on the project.
Roof Replacements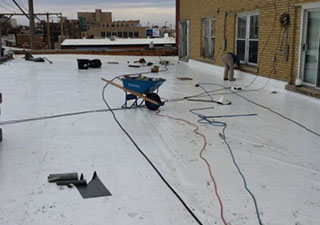 Need an old roof replaced? With Empire Contractors, you can rest assured that your new roof will be put in place by experienced roofing specialists. This will put your new roof in a position to last a very long time. We are proud of our ability to deliver durable roofing systems at great prices and within the expected timeframe!
Why Empire Contractors?
The services listed above are just a few of our many commercial roofing services. Empire Contractors has a team with over twenty years of experience. Our roofing technicians have each been formally trained and are both licensed and insured. Plus, our company maintains an excellent reputation from consistent craftsmanship and strong customer service.
Call Us Today!
When you need a team that provides a range of quality commercial roofing services in Rockford, MI, Empire Contractors is the best option. We make getting your roof back on track easy and affordable! Learn more about what we can do to help by giving us a call at (231)-861-7221. We offer flexible and customizable roofing solutions to a wide range of commercial roof types.