Many people have heard about or dealt firsthand with unreliable commercial roofing companies. Unfortunately, dishonesty and poor craftsmanship are relatively common in the roofing industry. However, with Empire Contractors, you'll be receiving help from a proven roofing company that has been in business for quite some time. For the top commercial roofing specialists available to those in Kentwood, MI, call us at (231)-861-7221.
Roof Restoration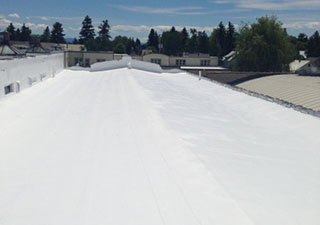 Many people with commercial buildings are aware of how effective roof coatings are. At Empire Contractors, we love this roofing solution because it is cost-effective and non-disruptive. If you want to have your commercial roof fully restored, we'll set your building up with a seamless roof coating that will allow your commercial roof to last several years longer!
Superior Customer Service
In every industry, customer service is important. This is especially true with commercial roofing. Many roofs are in need of fast roofing solutions. If a roof has a leak, time is not on your side. When you call Empire Contractors, we'll be able to send our team out to have a look at your roof shortly after!
First Class Craftsmanship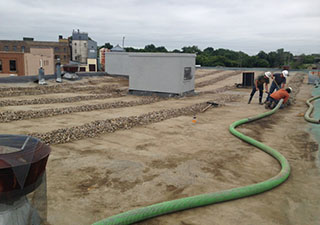 At Empire Contractors, we don't take chances with inexperienced roofing specialists. Instead, we make sure that our entire team has been formally trained in commercial roofing and that their work is of the highest quality. This is part of what has made us one of the most trusted commercial roofing companies in Michigan!
Empire Contractors is here to help you every step of the way. We provide a full list of roofing solutions and even offer claim assistance. Our team has over two decades of experience and we are now an endorsed member of the Choice Roof Contractor Group™! Our goal is to keep raising the bar for other roofing contractors in Michigan!
Call Us Today!
Empire Contractors has an extensive commercial roofing history where we have displayed our high level craftsmanship. Our motto is "roof it once" because we like to get the job done correctly on the first attempt! This saves everyone time and saves our clients a lot of money. If you are looking for commercial roofing companies in Kentwood, MI, you can reach us at (231)-861-7221.