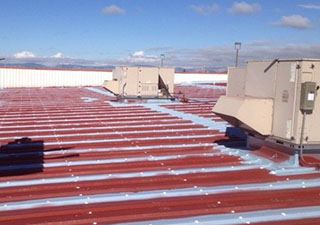 When you need commercial roofing services that you can depend on in the North Muskegon, MI area, call on the professionals at Empire Contractors. We deliver expert services to building owners and managers throughout Michigan and will make sure your commercial roof gets back to like new condition right away. When you call on us, you can feel good knowing you and your roof are in experienced hands that will get your roof taken care of properly from the moment you call. We know how important your roof is to your building which is why we will work with you to make sure it can always protect your building and business as it should. Learn more about how we can help you and your roof today, give us a call at (231) 861 – 7221.
Commitment You Can Trust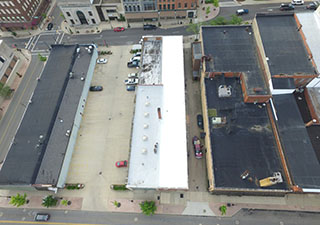 We have worked hard to build a team of dedicated and professional roofers that consistently deliver only the best customer service and craftsmanship around. We are proud of our team and know that whenever you call, any one of our roofers will be able to get your roof taken care of the right way. Your satisfaction is always the most important thing to us, and we will make sure you are pleased with our work throughout the entire process. Anytime you have a question or concern, we will be there right away to ensure things get done right so that you can always feel good about the state of your roof.
Call the Experts Today
When you're ready to have your commercial roof handled by the experts, call on the team at Empire Contractors. We'll show you why we're the company to call on for any commercial roofing services you and your roof need to be completed in the North Muskegon, MI area. With a full list of services available, you won't need to worry about calling anyone else for your commercial roofing needs. We handle it all, from simple repairs to roof coatings to roof replacements, your roof will always get what it needs. Let our expert roofers keep your roof in excellent condition for its entire lifespan, reach out to us today at (231) 861 – 7221.