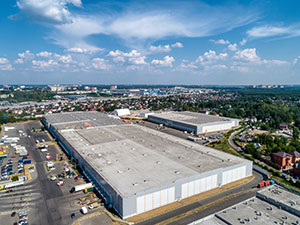 Having a trusted commercial roofing company at your disposal is critical to the upkeep of your commercial roof year after year. Empire Contractors has over two decades of experience in the construction industry, and we are proud to claim that all of our commercial roofing clients have benefited from our first-rate services in recent times. Our crew consists of renowned roofers, who can take on your roofing problems in such a way that you will be able to count on your commercial roof for unchallenged protection once again. So, as an industrial or commercial building owner in Zeeland, MI, or the surrounding region, give us a call today at (231) 861-7221 to book an evaluation with us!
Taking Care of All Your Needs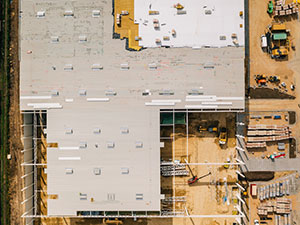 Thanks to our experience in taking on an assortment of roofing services, our roofing team is trained and fully insured when it comes to dealing with all the problems of your ailing commercial roof. Since we do it all, whether your roof needs a thorough inspection, high-quality repairs, a roof coating, or something else, we would never give a job to a third company and would only do high-quality work.
Additionally, we know of a variety of roofing systems that the commercial building owners of Zeeland, MI are interested in. Regardless of the type of roof you have, whether it is BUR, PVC, metal, EPDM, or any other, our roofing specialists have the necessary expertise and equipment to handle it professionally.
Custom-tailored Solutions
At Empire Contractors, we are aware of what a roofing solution requires to last for years. Therefore, we offer customized solutions at fair prices to each of our valued customers. With the help of our in-depth roof diagnosis, our skilled roofers can precisely do what your roof needs. They then produce a custom-tailored estimate that considers both your budget and preferences.
Reach Out Today!
Are you on a quest for an honorable commercial roofing company in Zeeland, MI? Well, you can cut out your work by contacting Empire Contractors. Our proficient roofers are fully equipped to take care of all your commercial roofing problems. Give us a call today at (231) 861-7221!