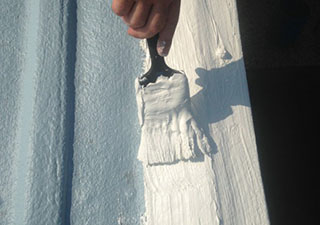 Commercial roofing can be an intimidating project to deal with, but with Empire Contractors it doesn't have to be! Whatever your commercial roofing service needs are in the Ludington, MI area, we are the team to call. With over 20 years of experience, we've seen it all and can get your roof back in the condition it needs to be in! Give us a call at (231) 861 – 7221.
Empire Contractors is the top commercial roofing contractor in the area, and we have worked hard to earn that reputation. Our team is skilled and reliable and will know just what your roof needs. Don't delay getting your roof the work it needs and cost yourself more money, give us a call today!
Roofing Services
Any need you and your roof might have, our team has you covered. Our roofing services include: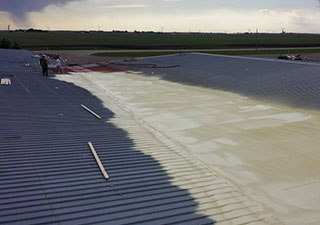 Roof inspections
Roof installation
Roof repairs
Roof maintenance
Leak detection
Roof restoration
Roof coatings
Roof replacements
And more!
Whether your roof needs to be inspected after a major storm or you are looking for a roof coating to refresh the life of your roof, we can handle it all. Our team is knowledgeable and is happy to share that with you. We want you to know the shape your roof is in and what it needs, so you can feel good knowing you will not be blindsided by any projects.
We recommend roof inspections a couple of times a year so that we can keep ahead of any issues that may arise. This allows us to offer you the quickest and most affordable repair options. We can also customize maintenance plans to fit your needs and budget.
If your roof has been around a while and you feel like it might be time to replace, let us check it out for you and see if a roof coating is an option! Roof coatings, when applied correctly, can give your roof many more years of life and protection! This is much cheaper and easier than a roof replacement!
Call Today
When you need a contractor for any commercial roofing services, give us a call at (231) 861 – 7221 today. Our team at Empire Contractors is the best in the Ludington, MI area and we are here to help!