If you are wondering about commercial roofing companies that provide services to those in Waterford, MI, be sure not to miss Empire Contractors! Our team has proven to be an extremely reliable provider of first-class commercial roofing services. In order to set up a roof inspection and to get an estimate on any sort of roofing project, get in touch with us today at (231) 578-4760.
Maintaining A Commercial Roof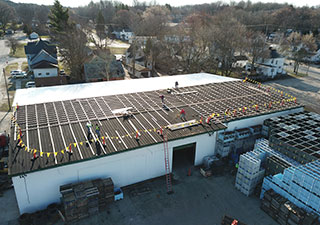 There is quite a lot that goes into maintaining the condition of a commercial roof. With the experienced roofing specialists at Empire Contractors inspecting your commercial roof, it will get the maintenance that it requires in order for it to last a great deal longer. Our craftsmen are always ready to take on new challenges — just call us for a roof inspection!
Roof Coatings
Roof restoration is one of the ways that we have helped people save large sums of time and money on their roofs. When restored at the right time, a commercial roof can last many additional years. On top of this, roof coatings reflect the sun, which can lead to substantial savings on energy costs!
Why Empire Contractors?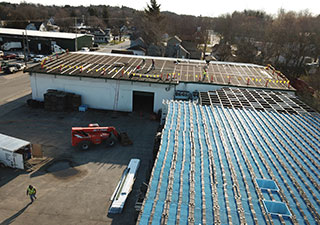 There is a lot of variances when it comes to the quality of services that roofing companies offer. It's important to make sure that the team that you are entrusting with the future of your roof is qualified for the job. Here at Empire Contractors, we have been proving our ability to tackle all sorts of roof problems for a number of years for the people of Michigan.
At Empire Contractors, we offer far more than exceptional craftsmanship. We prioritize customer support and are excellent at completing projects within the time that we estimated. On top of this, we have our clients' best interests in mind by providing budget-friendly solutions and setting people up with roofs that will remain problem-free for a very long time!
Call Us Today!
If you would like a dependable roofing company to have a look at your commercial roof, get in touch with Empire Contractors today at (231) 578-4760. We show other commercial roofing companies how it's done! Our craftsmen look forward to helping new clients in Waterford, MI with all their roofing needs!