Empire Contractors is proud to be a full-service commercial roofing company that delivers a complete list of commercial roofing services throughout the Holland, MI area. We have been delivering our top-notch services for more than 20 years and we have worked hard to build a team full of knowledgeable roofers that are committed to providing our customers with the best workmanship around. We know that as a commercial or industrial building owner or manager, you have a lot on your plate, so why make it more stressful with having to worry about your commercial roof? When you call on us, we'll take your commercial roofing worries away and make sure you always have a roof you can count on. Your satisfaction and the care of your roof will always be our priority. Trust your roof to the professionals, give us a call at (231) 861 – 7221.
Truly Full-Service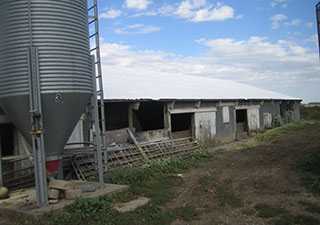 When you call on the team at Empire Contractors, you can be confident that any of your commercial roofing needs will be taken care of quickly and effectively. We are proud to be able to be your one stop shop for all things commercial roofing. From simple repairs and patches to more comprehensive services like roof restorations and replacements, we do it all. We also offer these services to a wide range of roofing systems which means when you call on us, we'll get you and your roof taken care. We bring you high quality products so that you will always have a dependable roof atop your building. While quality workmanship is one essential part of a lasting roof, it doesn't do much good without reliable products and that's why we've done the research so that we can always provide you with the best of both. We've got solutions for anything your roof might need, just give our team a call!
Trust the Professionals
At Empire Contractors, we offer commercial roofing services of all sizes for all types of roofs and will make sure your roof gets what it needs to protect your building confidently for years. We are dedicated to providing only the finest solutions for commercial roofs throughout Holland, MI and look forward to working with you! Call today at (231) 861 – 7221.