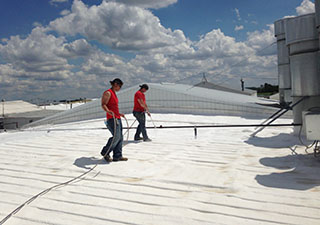 There are a few commercial roofing companies throughout Michigan, but when you need a dependable commercial roofing company that you can trust to handle anything your roof might need, turn to the experts at Empire Contractors. We've worked hard to build our great reputation in Holland, MI and the surrounding areas and we're proud to be the company that your neighbors continue to rely on. For more than 20 years, we've delivered top-notch services that our customers can trust to last and we look forward to helping more customers trust in their roofs. As a full-service commercial roofing company, we know that when you call on us for your commercial roofing needs, we can get your roof the care it needs to protect your building confidently for the long term. Reach out to us today at (231) 861 – 7221.
Our Priority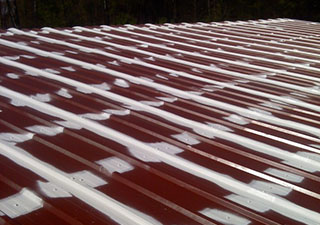 From the moment you call, you and your roof will be our priority. Your roof will always be worked on as if it were protecting our own building and any solutions or services will be done to last. Our skilled roofers complete every job with the same professionalism, no matter the size. Whether you need routine maintenance, a new roof, a roof restoration, or another service, our team will get your roof what it needs to last for the long term. We offer a complete list of services that will help your roof stay in great shape for years. Call us anytime to learn more about how we can help you save money on your roof while helping it have a long life.
Call Today
No two commercial roofing companies are alike and it's important to make sure you always have a dependable and trustworthy team assisting you with the needs of your commercial roof. If any services are ever rushed or done without quality products, you could have a failing roof far sooner than you'd like. Commercial roofs were designed to last for decades and when you entrust your roof to a professional roofing company, you will be able to get that long, successful life out of your roof. With Empire Contractors, it's our goal to make this happen. We bring the expertise and skills to every roof we work on so that you can always have a reliable roof protecting your building. Give us a call today at (231) 861 – 7221 and we'll show you why we continue to be the team to call on in Holland, MI.