The state of Michigan has plenty of commercial roofing companies, but we recommend choosing Empire Contractors for any of your roofing requirements! Our craftsmen have been proving themselves for years now. Our team is clearly the lead option for those in Plainwell, MI. If you would like to get a free estimate on the project, call us at (231) 578-4760.
Experienced Commercial Roofing Specialists
With over 20 years of industry experience, the Empire Contractors team is fully qualified to handle any sort of commercial roofing project. We have sorted out quite a range of commercial roof problems and there really isn't much that we haven't seen before! The people of Michigan can call our experts for help with any type of commercial roofing project!
Our team is driven to deliver full customer satisfaction every time we are hired. Our work and roofs come with warranty options and our formally trained technicians boast an impressive track record. If you are looking for a roofing company that delivers customized roofing solutions at great prices, it's time to reach out to Empire Contractors!
Lower Energy Costs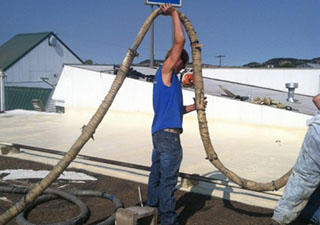 If lowering energy costs is a priority, the right roofing company can help. Here at Empire Contractors, we understand how a roof impacts the energy efficiency of a commercial building. You can trust our team to sort out the most effective way to lower your building's energy consumption. This includes insulation, reflectivity, and choosing the right type of roof.
First Class Customer Support
A company might have talented craftsmen, but that doesn't mean that their customer support is up to par. At Empire Contractors, we know that the quality of customer service we provide can make or break a project. It's vital to be on the same page with clients and it is equally important to respond quickly whenever they reach out.
Call Us Today!
Ready to reach out to commercial roofing companies in Plainwell, MI? No matter what your roof needs, the roofers at Empire Contractors are ready to help. We start each project with a free roof inspection and can provide you with an estimate as well. For commercial roofing specialists of exceptional quality, give the Empire Contractors team a call at (231) 578-4760.