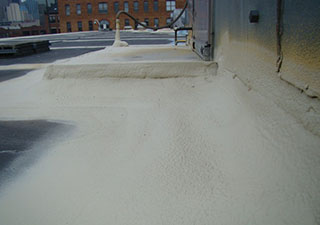 Empire Contractors has long been the commercial roofing contractor your neighbors in Kentwood, MI rely on and we're honored to bring you full-service roofing solutions that will help extend the life of your roof! For more than two decades, we've been delivering quality in every way and for us, there's no end in sight. As your go-to commercial roofer, we are ready to get your roof taken care of properly. Our professionals handle all types of commercial roofing systems and no matter the size or complexity of your roof or the services it requires, we'll make sure you have a roof ready to keep you protected once again. Give us a call today at (231) 861 – 7221 and we'll ensure you have a roof properly prepped for the coming winter!
Always Ready

At Empire Contractors, we know we're fortunate to live in a beautiful spot of the country and our state! But we do see some weather here in the area that can really put our roofs to the test and sometimes those tests come at the worst times. We offer 24/7 emergency services because we know the importance of securing any and all roof damage as quickly as possible. Not only will this keep the damage from spreading farther, it will also help to keep repairs costs lower. Our professional contractors are here to help you and your roof in every way, we work to save you money while ensuring you always have a reliable roof atop your building. If you're dealing with a damaged roof, know Empire Contractors is always at the ready to keep you protected! We bring the knowledge and expertise needed to every roof and every job and we're for you when you need us.
Reach Out Today
Don't trust your roof to just anyone, even if it seems it's only for a quick fix, call the commercial roofing contractor that's been bringing honest solutions to building owners in Kentwood, MI for decades. Empire Contractors will make sure your investment is protected so it can protect you. From superior leak detection services to complete replacements, we handle jobs and roofs of all sizes. Reach out today at (231) 861 – 7221.