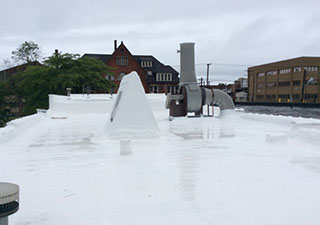 Having a trusted commercial roofing contractor at the ready is a valuable asset and at Empire Contractors, we're more than honored to be the contractor those in Kent City, MI and the surrounding areas continue to rely on after more than two decades serving our neighboring business owners and property managers. Your commercial roof is a significant investment, and our roofing professionals are here to help you keep your investment protected to ensure it can always deliver the proper protection itself. Don't let a lackluster roofing contractor cause an early replacement of your roof, know you'll be able to get the maximum life from it when you have Empire Contractors working for you! Reach out today at (231) 861 – 7221 and you'll quickly realize why we continue to be a leading commercial roofing contractor in our beautiful area.
Full-Service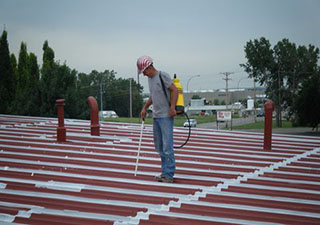 For more than twenty years, we've been bringing quality roofing services and solutions to building owners and more and we've seen just what it takes to keep a reliable roof atop the building you own or manage. As a true full-service commercial roofing contractor, we bring you roofing professionals that are not only trained in all types of commercial roofing systems, but they also custom tailor our complete list of roofing services to ensure they better fit the needs of both your roof and budget. From life extending roof restorations to complete roof replacements and everything in between, our roofing professionals will work quickly and diligently to make sure your roof gets what it needs to deliver the trusted protection once again. Empire Contractors is here to be your go-to roofing contractor for all things involved with commercial roofing in the Kent City area!
Call Today
Hire Empire Contractors anytime you need a commercial roofing contractor, and you'll keep your mind at ease, your roof happy, and your budget in a good place. We're proud to bring our neighbors quality solutions at fair prices because we know it doesn't need to break the bank to keep a reliable roof atop your building. For outstanding quality in the Kent City, MI area, call our team today at (231) 861 – 7221.