A professional commercial roofing contractor should be able to handle all your roofing needs, at Empire Contractors, we've worked hard to be able to be your one-stop shop for all things involved with commercial roofing. For more than two decades, we've been providing building owners and managers throughout Cadillac, MI with high quality services and solutions that they can count on. When you call on Empire Contractors, you won't have to worry about a thing, and you can be certain it will always be one of our professional roofers getting the job done. Reach out today at (231) 861 – 7221 and we'll make sure you can trust in your roof once again!
The Right Choice
When you trust your roof to the professionals at Empire Contractors, you can rest easy knowing you've put yourself and your roof in good hands. Just a few of the benefits you'll experience working with our team are: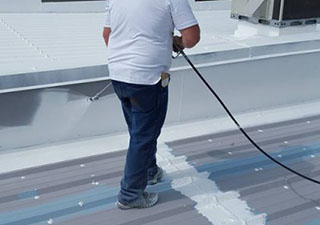 Superior customer service
20+ years of experience
Licensed, insured, and certified roofers
Customized roofing solutions
Warranty options
And more!
Be a priority to the company you choose! With Empire Contractors, your roof will be at the forefront every step of the way. We're here to help you get a long life from your roof and we'll work to keep your roofing costs to a minimum as well. From simple repairs to complete roof replacements, our roofers do it all and make sure each roof and each project gets the same attention and care! For honest roofing solutions, call Empire Contractors today!
Call Today
When you're looking for a commercial roofing contractor you can rely on, Empire Contractors is the team to call. With more than twenty years of experience and service records, our crew is dedicated to bringing our customers and their roofs long-lasting, affordable solutions. We know your roof should keep things protected for years and we'll always be here to help make sure it can! If you have a commercial or industrial building in Cadillac, MI, trust your roof to Empire Contractors and give yourself one less thing to worry over. Call today at (231) 861 – 7221.