Whether you're a building owner or property manager looking for assistance with your commercial roof, it will pay off greatly if you do a little research into the commercial roofing contractor you hire. Your roof is a significant investment and in the wrong hands, you could be dealing with a failing investment far sooner than necessary. The professional roofing technicians at Empire Contractors have been serving quality commercial roofing solutions to those in the Ada, MI area for decades and we know what it takes to help your roof succeed in our Western Michigan climate. Work with the best and call today at (231) 861 – 7221.
Inspections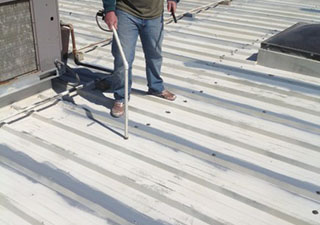 With our experience in the roofing industry, we've seen what works and what doesn't, and we know routine roof inspections are one of the best ways to help your roof succeed. Keeping your roof inspected, ideally at least twice a year, will allow our roofers to catch any issues or problem areas on your roof before they become too widespread and costly. We can also recommend the right services at the best times so you can always have a roof functioning at its best.
Leak Detection and Repairs
Our roofing professionals are trained in all areas of commercial roofing and if you have a roof with a leak, we'll make sure we find it and resolve it at the source. Fixing your roof on the first try is what we do, and we won't stop until we know you have a roof you can trust in during any season! With the storms of summer right around the corner, if you have a roof in question, don't wait and call us right away!
Reach Out Today
Inspections and repairs are far from being the only services we complete for our customers throughout Ada, MI. At Empire Contractors, we're proud to be a full-service commercial roofing contractor those in Western Michigan continue to trust in. With incredible experience, our roofers will help you get the most from your roof. Not only will this keep your roof in top shape, but it will help keep you focused on your other tasks at hand as well. Keep things simple for yourself and your roof and reach out to us today at (231) 861 – 7221.