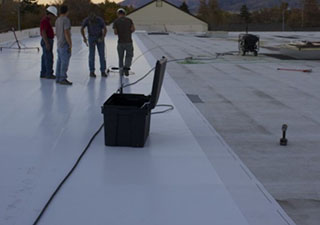 Spring is coming here in the Kent City, MI area and the roofing professionals at Empire Contractors are more than ready to make sure your single-ply roofing system is ready for any storms the summer is going to bring our way. Whatever form of single-ply roof you have on the top of your building, it's a durable one that was designed to last. The various single-ply roofing options are all incredible ones that continue to impress in our climate and at Empire Contractors, we're more than proficient with each one. We're here to help your roof succeed and we have long lasting services and solutions at fair prices that will help it happen with ease, call our team today at (231) 861 – 7221.
Complete Protection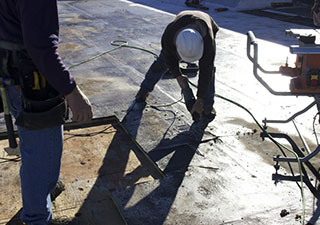 As a full-service commercial roofing contractor, Empire Contractors is proud to offer you and your building the complete protection you deserve. We custom tailor our roofing services and solutions to better fit the needs of your specific roof as well as your budget. No matter if you have a TPO, PVC, or EPDM (rubber) roof keeping things protected, our roofing professionals will make sure your roof is constantly getting exactly what it needs to last.
Single-ply roofing systems are often great candidates for roof coatings, or roof restorations, and at Empire Contractors, this is a service we are thrilled to offer at a great price to our customers. This valuable service can truly help you extract the most from your roof and investment and it can keep things protected without question for years! Know your single-ply roof is always in the right hands when you put it in the hands of the professionals at Empire Contractors.
Reach Out Today
Your single-ply roofing system shouldn't be causing you grief and if it is, it might be time to find a new commercial roofing contractor to work with. If you have a building in the Kent City, MI area, Empire Contractors is the experienced crew you can count on for all your commercial roofing needs. With a team that remains committed to our customers, we're here to work for you and keep your mind at ease with trusted protection. Reach out today at (231) 861 – 7221.