Looking for a company that can help improve the condition of your single-ply roofing system? Empire Contractors has more than twenty years of experience repairing, restoring, servicing, and replacing all types of commercial roofing systems and when you trust your roof to us, you can rest easy knowing we will work to bring it back to peak performing condition. If you have a roof in need in Cadillac, MI or the surrounding areas, reach out to our team today at (231) 861 – 7221.
The Right Solutions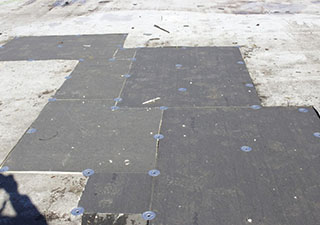 At Empire Contractors, we take great pride in our exceptional workmanship and we work hard to cater our roofing solutions to fit your roof's specific needs. We have seen first-hand how beneficial it is to get each roof the specialized care it requires and because we're in this business to help you have a roof that can succeed, we'll make sure your roof is fit to last. With our customized solutions, you can also get budget friendly options that suit your needs perfectly, our roof maintenance plans are an ideal way to ensure your roof can always get what it needs while keeping your roofing costs consistent. Learn more about your options today!
Long Term Success
When you choose to work with us for any of your roofing needs, you can be sure any service we complete on your roof will be done to last. We have done the research and will continue to do so anytime a new product or service comes available on the market so we can be certain we're always bringing you the finest products and services. With Empire Contractors working on your roof, you can be sure it will be set up for success for years down the road.
Call Us Today!
If you're ready to be worry free about your single-ply roofing system once again, trust the team at Empire Contractors to get it the care it needs to last. We've been delivering customized roofing solutions to building owners, property managers, and more for more than two decades and we'll be here for you when you have a roof in need. Call today at (231) 861 – 7221 for service in Cadillac, MI.