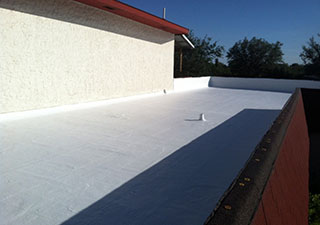 Like all things, commercial roofing systems have a better chance at long term success when they are properly taken care of. At Empire Contractors, we've seen the many advantages of proactive roofing services and we're proud to offer the community of Cadillac, MI a complete list of roofing services and solutions that will help you get the most from your roofing system. No matter the type of roof you have atop your building, you can be sure our professional roofing specialists will handle your roof appropriately so that it's ready to keep you protected for years ahead. For commercial roofing services you can count on to last, call Empire Contractors today at (231) 861 – 7221.
Protected in Every Way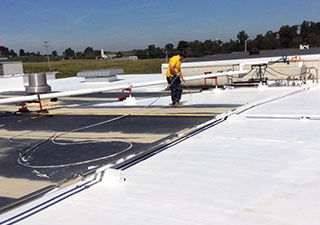 Here at Empire Contractors, we know now more than ever, the safety of yourself and your employees is important. We are now offering no contact appointments to ensure the safety of everyone involved. Our customer service is still personable and professional and with our open communication, you will still always be in the know of what's going on with your roof. When you call on us, we'll be happy to provide a free roof inspection along with a detailed estimate that will help get your roof the care it requires before the winter season is here. Know your roof is ready, call Empire Contractors today!
Proven Quality
In our more than two decades of service, we've seen firsthand how crucial it is to use trusted, quality products. We are always doing the research so we can guarantee our customers that their roof is receiving only the finest service and products every time we step foot on your roof. With proven, dependable products, your roof will have a much better chance at a long, successful life!
Reach Out Today
If you have a commercial roofing system that needs a little TLC in Cadillac, MI, call Empire Contractors today. With our complete list of commercial roofing services, we're sure you'll love the condition of your roof after we've handled things. Whether it's a complete replacement or a simple repair, we'll make sure your building can be protected with confidence once again. Reach out today at (231) 861 – 7221.