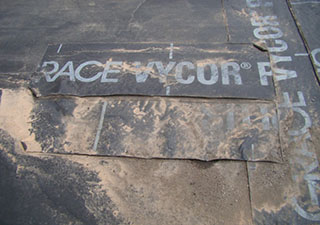 Empire Contractors is a leading commercial roofing company that works on all types of commercial roofs in Norton Shores, MI. A rubber roof can last for quite some time when it is maintained by experienced roofing specialists. Our team has decades of experience in the roofing industry. Whenever your rubber roof has an issue, reach out to us at (231) 578-4760 to get a rubber roof repair.
Free Roof Inspections & Estimates
Getting a roof inspected on a regular basis helps it stay in solid condition. The more years you get out of your commercial roof, the less you are spending on costly roof replacements. Empire Contractors offers free roof inspections and onsite roof estimates. We'll let you know what kind of work your roof requires and how much it would cost us to do it!
Great Prices
Empire Contractors stands out from other roofing companies with top quality roofing services at competitive prices. Our experienced roofers work efficiently and carefully to get each job done right and within a reasonable timeframe. We offer a full list of commercial roofing services, which means clients can count on us whenever they need help from a roofing professional.
Rubber Roof Repair Needs
Rubber roofs are low slope. This sometimes make it more challenging to locate the source of a leak since water can travel more unpredictably on flatter surfaces. However, our guys are experts in roof leak detection. We'll check your roof thoroughly to ensure that any and all roof issues are repaired.
Top Craftsmanship
Our company has been around for many years. Our great reputation in Michigan has been earned with consistent craftsmanship and flawless project results. We are always looking to find optimal roofing solutions and help people save significant amounts of time and money on their commercial roofs. With Empire Contractors, your roof will be in the hands of experienced, licensed, and insured roofing specialists.
Call Us Today!
Empire Contractors has all of the solutions for those dealing with commercial roof issues. We are ready to tackle more projects in Norton Shores, MI. Whether your building is in need of a rubber roof repair, roof coating, or roof replacement, give us a call at (231) 578-4760 to set up a free roof inspection.