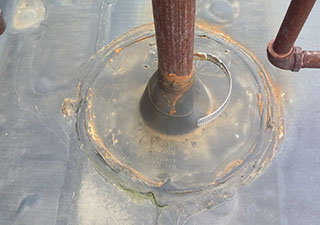 Rubber roofs are a great option for commercial and industrial buildings. They have a long lifespan, they are low maintenance, and best of all, they are affordable! However, even low maintenance requires repairs occasionally. So, when the time comes for a rubber roof repair on your building, the team at Empire Contractors has you covered. Call us today at (231) 861 – 7221 and we will send a technician your way.
Our technicians have seen it all, when they come out for an inspection, they know exactly what to look for and will find any issue you might be dealing with. They will keep you up to date on whatever they might find and present you with all the solutions available. Roof inspections are the easiest way to stay on top of necessary repairs for your roof. This also allows us to get it fixed before it becomes a costly issue.
Repair or Replace?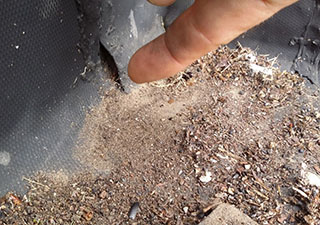 If you know it is time for your roof to have some work done, let our professionals help you make the best decision for both your building and budget. Many roofs are replaced far too early, wasting you time and money. With a thorough inspection, our technicians can let you know if your roof is indeed in need of a replacement or if it is a good candidate for a roof coating.
A roof coating is a great, affordable option that can extend the life of your roof by many years! A roof coating guarantees your roof will be waterproof again by offering a seamless membrane. It will also help save you money on your energy costs because instead of absorbing the sun's rays, they reflect them. If your roof does truly need a replacement, our technicians will offer you great budget friendly options.
Call Today
Give our team a call today at (231) 861- 7221 to set up an inspection with one of our technicians. Empire Contractors has seen and fixed many rubber roof repairs in the Ludington, MI area and we are ready to help you with yours! Don't wait and let an issue grow to cost you more!