We know your rubber roof's demands as local roofing professionals who have dealt with all things "roofing" in Grayling, MI, for several years. This blog will discuss rubber roofing, why repairs are occasionally needed, and how Empire Contractors can help you maintain a watertight, durable roof. For reliable rubber roof repair, call us at 231-861-7221 immediately.
Understanding Rubber Roofs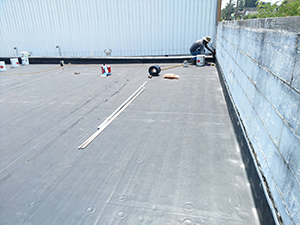 Rubber, or EPDM (ethylene propylene diene monomer) roofing, is a durable and adaptable material used in commercial and residential roofs. It's popular for flat and low-slope roofs because its synthetic rubber component provides good weather protection. Rubber roofing has many benefits:
Durability: Rubber roofing can tolerate severe temperatures and heavy rain.
Easy Maintenance: They require occasional repairs due to wear and tear.
Energy Efficiency: Rubber roofs manage inside temperatures, saving energy.
Economical: They are cost-effective due to their long lifespan and minimum upkeep.
The Need for Rubber Roof Repair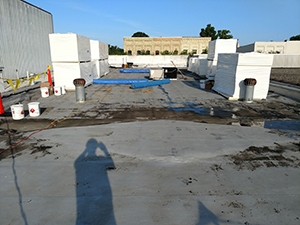 Despite its endurance, a rubber roof may need repairs for many reasons:
Weather Damage: Harsh weather can erode the rubber membrane, causing leaks and structural damage.
Accidents: Accidents or debris can produce minor rubber tears or punctures that let water in.
Improper Installation: A poorly installed rubber roof may need professional repair.
Our Services
Empire Contractors is your Grayling, MI, rubber roof repair expert. Our rubber roof experts can fix several difficulties, including:
Leak detection and repair: We employ cutting-edge methods to find leaks and provide long-term solutions to dry your property.
Tear and Puncture Repair: Our professionals patch and seal tears, punctures, and damaged seams to preserve your rubber roof.
Weather Damage: We have the skills and materials to repair weather-related damage to your rubber roofing system.
Regular Maintenance: Rubber roofs last longer with preventative maintenance. Our roof maintenance services keep it in excellent shape.
What distinguishes Empire Contractors?
Experience: We have years of roofing experience and have perfected our rubber roof repair talents to give our clients the best outcomes.
High-Quality Work: Our staff takes pride in producing high-quality work. Long-term roofing solutions are our goal.
Customer Satisfaction: Empire Contractors prioritizes customer happiness. We listen to your needs, answer your queries, and collaborate throughout the project.
Local Expertise: As a local roofing firm, we understand Grayling, MI's difficulties and weather, allowing us to customize our services.
Call us right away!
Empire Contractors is your Grayling, MI, rubber roof repair expert. Our knowledge, excellent work, and dedication to client satisfaction make us the appropriate rubber roof repair and maintenance company. Don't let roofing troubles damage your home. Call 231-861-7221 to make us your rubber roof maintenance partner.