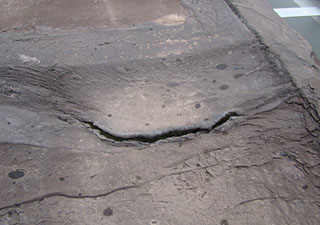 Your commercial or industrial roof is designed to last for many years, even decades. However, no matter how well you take care of your roof, the truth is that it will experience issues every now and then. When that happens, call the experts at Empire Contractors.
Empire has been serving our customers in Grand Rapids and throughout Michigan for over two decades, and we are your #1 contractor of choice for rubber roof issues. Call us today at (231) 861-7221 to schedule an inspection and receive a no-cost, no-obligation estimate.
Reliable Rubber Roof Repair In Michigan

At Empire Contactors, we always want to catch any problems your rubber roof may be facing as soon as possible. Rubber roofs are extremely durable with a great reputation for lasting as long as 50 years or more, however, like any roof, if they are not properly maintained, small problems can grow into big headaches.
Some of the most common problems we encounter with rubber roofs include: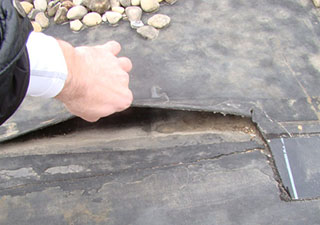 Rips/tear/holes/punctures – These can quickly develop into a leak.
Standing water – Low spots or dips in the rubber membrane can collect water, which will slowly deteriorate your roofing material.
Loose/bad flashing – Flashing is the material that covers the seams on your roof. Again, loose flashing is an opportunity for water to infiltrate your roof.
Bubbles – May indicate trapped vapor, air, or moisture.
Loose membrane – Failing fasteners or poor installation may cause your roofing membrane to wrinkle or come up.
Regardless of the type of damage your rubber roof may be experiencing, the professionals at Empire Contractors are equipped to handle it. We use the best products and employ only skilled, factory-trained and certified laborers to work on your roof.
Thorough, Professional Rubber Roof Repair

Empire Contractors provides rubber roof repairs as well as rubber roof maintenance programs to ensure your commercial roof is in the best condition possible…and that it stays that way.
Here is a simple overview of our repair process:
1) Inspect the damaged area, and prepare a report with finding, proposed solutions, and cost estimate, to be agreed upon by the customer.
2) Prep the damaged area:
Remove debris
Wash or clean the membrane.
2) Remove damaged roofing materials and dispose of, keeping work area clean and tidy.
3) Apply the new repair materials, using the best products available.
4) Inspect the finished product for quality assurance and make sure the customer's expectations are met or exceeded.
After we repair your rubber roof, we at Empire Contractors don't leave you high and dry. We recommend our clients have their roofs inspected at least every 6 months (preferably in the spring and fall) to stay on top of repairs and keep your roof in tip-top shape. Call us today at (231) 861-7221 to ask about our fully customizable maintenance contracts.
Call Today!

If you are looking for a trustworthy, high-quality commercial roofing contactor who can take care of your commercial building's rubber roof, call Empire Contractors today at (231) 861-7221. One of our friendly representatives can help you schedule a free estimate and get you on your way to a high performing commercial roof once again!