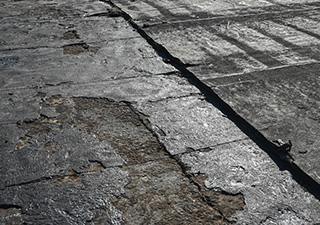 A rubber roof is one of the most durable options for a commercial roof; not only is it easy to install and maintain but also, it has a substantial life span. If you are reading this blog post, then, unfortunately, odds are that your commercial rubber roof has run into a bump in its road of success. Fret not, however, as timely and quality repairs can set your rubber roof back on track. To all the commercial building owners in Albion, MI, if you need quality fixes for every time your rubber roof springs a problem, get in touch with Empire Contractors at (231) 578-4760!
Lasting Repairs
Although a rubber roof is known for its low maintenance, the testing weather of Michigan can cause small issues like leaks, tears, and cracks, etc., to develop on its surface from time to time. In those times of need, having a trusted roofing company, such as Empire Contractors at your disposal will pay off big time. Through their regular and thorough roof inspections, our roofing specialists keep tabs on your commercial roof at all times, making sure that even if it encounters a problem, it is resolved promptly before it can turn into a headache. For all the roofing jobs that we conduct, we utilize only premium roofing materials which means that our solutions last for many upcoming decades.
About Empire Contractors
As an endorsed member of the Choice Roof Contractor Group™, Empire Contractors believes in quality workmanship, the highest degree of customer satisfaction, and commitment to achieve excellence. Boasting a hefty experience of over 20 years, our roofing professionals are fully licensed and insured. For exceptional customer service, they are formally trained in offering and carrying out customizable roofing solutions for all our valued clients.
Call Us Today!
A commercial rubber roof is a heavy investment on your part. As such, you should never delay the fixing of any problem that it runs into. As a commercial building owner in Albion, MI, you can count on Empire Contractors to deliver top-quality, dependable repairs. Give us a call at (231) 578-4760 to learn more!