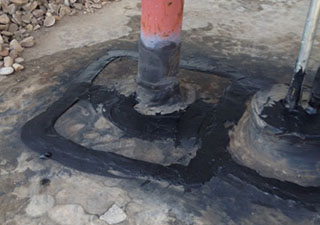 If constant roofing headaches have been plaguing you all season, now's the time to call on the roofing professionals at Empire Contractors so you can soon have a roof you can be sure will keep you protected throughout any season here in Ada, MI. The spring season is an ideal one to have any necessary repairs or services completed on your roof, this will allow you the peace of mind knowing your roof can keep you dry during any storms we see this summer. Here at Empire Contractors, we know all roofs are unique and we're proud to bring you custom tailored roofing services and solutions that will help you get the most from your roof year after year. Whether you have a rubber roof due for repair, or another type of commercial roof in need, we've got you covered. Reach out today at (231) 861 – 7221.
Lasting Repairs

Rubber roofs, like all commercial roofing systems, were designed to last, but in order to get it the decades' long life that it was intended for, it will require some assistance along the way. When you keep your roof inspected regularly, the assistance it requires will be kept minimal which means your roofing costs are far more likely to stay low and consistent.
At Empire Contractors, we use only the highest quality roofing materials and our trained roofing professionals will make sure that you always have a roof set up for success after we've done the work. For lasting repairs on the first attempt, call Empire Contractors today. You shouldn't have to deal with problem after problem on your roof, we're here to help make sure you have a roof you can trust in.
Call Us Today
If your trusted rubber roof is no longer delivering the solid protection it should, a roof replacement isn't always the answer! At Empire Contractors, we take great pride in our ability to help repair and restore all types of commercial roofing systems and we're here to help yours succeed in the Ada, MI area. For repairs and services you can rely on, call us today at (231) 861 – 7221.