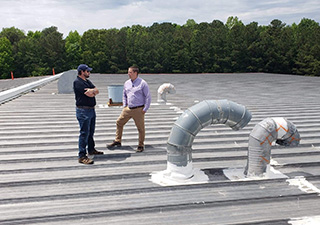 Roof inspections at regular intervals throughout a calendar year are mandatory for a long-standing commercial roof. An in-depth survey of your commercial roof, carried out by seasoned roofers allows them to sniff out any issues with your roof and apply a timely fix, thereby, preventing any costly repairs in the long run. By hiring a construction company as experienced and trusted as Empire Contractors, you can rest assured, knowing that your roof is in safe hands. Our roofing specialists excel at various roofing services, the most fundamental of which is the roof inspection service. So, if you own a commercial building in Traverse City, MI, don't wait for its roof to run into problems, and reach out to us at (231) 578-4760 and order a roof inspection from our expert team.
A Thorough Roof Inspection Service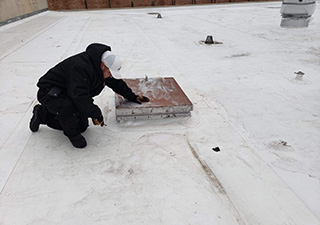 At Empire Contractors, we believe in giving our best, regardless of the type of roofing service you require. A roof inspection is no different in that regard. Whenever you contact us for a quick roof survey, our proficient roofers are always quick to respond. They run an all-encompassing diagnosis of your roof, factoring in every nook and cranny. Whatever results they gather, they find the finest and most cost-effective solution and present it to you for your consent.
Professional Roofers
Finding licensed, insured, and reliable roofing contractors can be a daunting task. Luckily for you, the crew at Empire Contractors brings an all-in-one package. Boasting an experience of more than 20 years, the professional roofers at our construction company have countless satisfied customers throughout Traverse City, MI. Their journey to success has not been without difficulties. However, thanks to these roadblocks, they are now the leading choice of the people of Michigan when it comes to commercial roofing services. We prioritize your satisfaction with our services and to attain that, we offer nothing short of our very best!
Call Us Today!
Whether you're doubtful about the condition of your commercial roof and need a roof inspection completed, or you simply want to hire a professional roofing company in Traverse City, MI for its regular check-ups, Empire Contractors is your choice. Reach out to us at (231) 578-4760 and get rid of having to constantly worry about your roof!