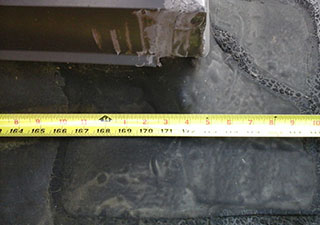 Owning or managing a commercial roof can be a trying job at times, a lot of times we've learned from our customers that they go long periods of time without even knowing the condition of their commercial roof. At Empire Contractors, we offer affordable yet thorough roof inspections that will help to keep your roof in great shape which will allow it to last for years. A complete roof inspection is the first step in keeping your roof in excellent condition and when you call on us, you will get a detailed report so that you know exactly what is going on with your roof. If any issues are found, you will know about them right away and we will make sure you know any and all available solutions. If you are in Norton Shores, MI, or the surrounding areas, give us a call today at (231) 861 – 7221.
You Make the Call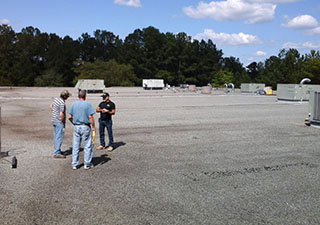 At Empire Contractors, we offer customizable maintenance and inspection plans. Having your roof inspected helps to keep your roofing costs down and ensures no issue will get too large. When you have a commercial roof, it is wise to be proactive instead of reactive so that your roof can last for decades. If you aren't sure about the condition of your roof, give us a call today!
Get an Inspection Today!
Don't wait, any time an issue is left to sit on your commercial roof, it can quickly turn into a large, costly problem that could have likely been avoided with a thorough roof inspection. We recommend having two annual roof inspections (generally before and after winter) to ensure your roof is always in good condition and to make sure any problems are caught right away. When you call Empire Contractors for a roof inspection, you can be confident that no issue will go unfound. We are the company to call for any of your commercial roof needs in the Norton Shores, MI area, reach out to us today at (231) 861 – 7221 and we will make sure someone gets right out to inspect your roof.