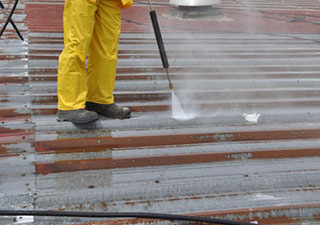 If you've been searching around the North Muskegon, MI area for a commercial roofing company you can trust, you don't need to look any further than the professionals at Empire Contractors. We continue to prove to our customers why we are the company to call and we will show you what sets us apart from the other commercial roofing companies in the area. We deliver expert services and offer our long list of commercial roofing services throughout Michigan because we want to help as many people with their roofing issues as we can. We believe your roof should be one thing you shouldn't have to worry about and when you call on us, you won't have to stress about your commercial roof any longer. Give us a call today at (231) 861 – 7221.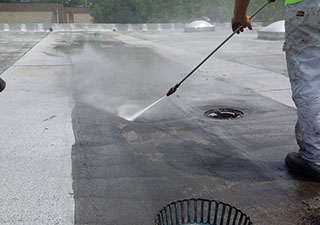 When you call us for any of your roofing work, you are getting more than just our team's word and expertise. We are part of the respected commercial roofing contractor group (Choice Roof Contractor Group). Being a part of this group means several things, we are held to higher standards than most companies and it also ensures we receive hands-on instruction and training anytime new products or services come out in our industry. This means you are constantly getting the best of the best and will always be protected with our lifetime service guarantees. Give us a call today to find out more about why we are part of such a great group and how it benefits you and your roof!
Reach Out Today
We know you have a few choices when it comes to commercial roofing companies in the North Muskegon, MI area, but we also know that we have built a great reputation for ourselves by consistently delivering only the highest quality customer service and workmanship around. When you choose Empire Contractors for any of your commercial roofing needs, you can be stress-free about your commercial roof once again. With our customizable maintenance plans, you choose how often we come out to your building and what services you would like done on the regular; if any issues pop up, they will be caught early on which means they can stay small and easily repairable. Staying ahead of your commercial roof's needs allows it to have a long, successful life and will keep your roofing costs down. Reach out to us today at (231) 861 – 7221 to learn more today.