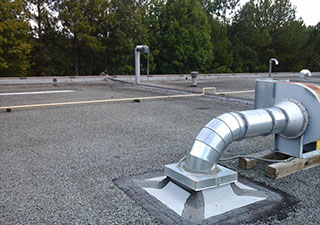 Thinking it's time for a roof inspection to ensure your roof is ready for summer? Call the team at Empire Contractors today to schedule your professional inspection so that your roof can get any necessary repairs or services it might need to get the job done right all season long! Here in Manistee, MI, we see some pretty wet days throughout the summer and having a waterproof and durable roof keeping your building protected is a peace of mind all building owners should have! When you choose to have Empire Contractors work on your roof, you can be certain no issue will go unfound and your roof will be set up for success after we've done the work. We know how important of a role your roof plays and we'll make sure it can continue to do so properly. Don't let a roof in need stress you out any longer, give us a call today at (231) 861 – 7221.
Inspect to Save
At Empire Contractors, we follow industry recommendations and we recommend having your roof inspected twice annually. Typically in the spring and fall, as winter and summer tend to be the harshest seasons on your roof. When you have your roof inspected regularly (it's also ideal to have your roof inspected after any major storm), you will be able to save yourself money in several ways! Regular inspections allow any problem areas to be found and addressed quickly, meaning you can avoid large, costly repairs. This is best for your roof and your budget! With regular inspections, you can also ensure your roof can get what it needs at the ideal times, such as roof coatings and other proactive services. Being proactive about the needs of your roof is a great way to keep your roofing costs to a minimum, and because we've seen the many benefits proactive roofing has, we offer our fully customizable roof maintenance plans. Call today to learn more!
Trust the Professionals
Need a professional roof inspection you can trust in Manistee, MI or the surrounding areas? Call Empire Contractors today and we'll make sure your roof gets what it needs. We're here to help you get the most from your roof and it all starts with an inspection! Reach out today at (231) 861 – 7221.