Making sure that a commercial roof gets what it needs comes down to roof inspections. Empire Contractors is happy to provide thorough roof inspections for those in Hastings, MI. We'll keep your roof in solid condition with cost-effective and timely roofing solutions. For a roof inspection, call Empire Contractors at (231) 578-4760.
Timely Roofing Services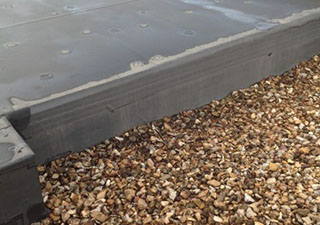 When roof inspections are not scheduled frequently enough, a roof has plenty of time to develop problems. However, with regular inspections, a roofing contractor will be able to spot problems before they have developed and sort them out before they can worsen. The people of Michigan can always look to us for fast, money-saving roofing services!
Finding Roof Leaks
There are plenty of times where a roof appears to be leaking from one place, but water is actually getting in from another. Since water travels once it gets under a roof, the place that is dripping water or rotting isn't always the place where it is leaking! The roofers at Empire Contractors do a great job of sorting out the true cause of roof leaks so that it can be fully repaired.
Why Empire Contractors?
At Empire Contractors, we simply make things easy for the people of Michigan. With excellent customer service, low prices, and impeccable craftsmanship, it does not get much better! Choose us for roof inspections and get a commercial roof that will last years longer!
Our company has been a trusted option for the people of Michigan for over two decades now! We're prepared for anything that your roof can throw our way! Our licensed and insured roofing specialists are committed to being the top craftsmen around. Aside from a history of high-level craftsmanship, our team also maintains an exceptional safety record! We're ready to improve the condition of your roof whenever you are!
Call Us Today!
If you have yet to find a roofing company that you can depend on for thorough roof inspections, it's time to give the proven team at Empire Contractors a call at (231) 578-4760! We're the best option for anyone in Hastings, MI looking to set up a roof inspection. Our team has 20+ years of roof inspection experience!