Is your roof exhibiting apparent signs of wear and tear from repeated use? Are you worried about any leaks or possible harm that could occur? Empire Contractors is ready to assist you in Grayling, Michigan, protecting your investment in every way we can. Contact us at 231-861-7221 to learn more about how our professional roof inspection can extend your roof's life while ensuring that it can withstand any type of weather.
The Significance of Having Your Roof Inspected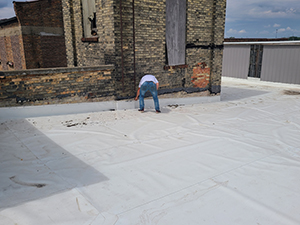 One of the most important aspects of your home is the roof that protects you from the elements. Regular inspections are necessary for several reasons, including the following:
Early Detection: Our roof inspections enable us to spot problems in their infancy, preventing tiny problems from developing into severe problems that require expensive repairs.
Extending the Life of Your Roof: A roof that is well maintained can have a longer lifespan, which will save you money by preventing the need for early replacement.
Peace of Mind for You and Your Family: Safety comes first when it comes to roof inspections because they ensure the structural integrity of your roof.
Enhancement of the home's Capacity to Conserve Energy: A regularly maintained roof can enhance your home's capacity to conserve energy, which can result in lower monthly utility bills.
Our Detailed Examinations of Roofing Systems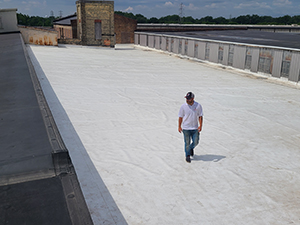 Our comprehensive roof inspections at Empire Contractors address every facet of the current condition of your roof, including the following:
Roofing Materials: We inspect the state of your current roofing system, looking for any signs of wear, damage, or missing pieces.
Flashing and Seals: Our inspections include assessing the integrity of the flashing and seals around roof penetrations, such as vents, HVAC units, and other openings in the roof.
Gutters and Drainage: We examine the condition of your gutters and drainage systems to guarantee the proper water flow and protect your home from water damage.
Roof Structure: Our professionals investigate the structural components of the roof to locate any areas of weakness or damage that may cause the roof's integrity to be compromised.
Ventilation: A roof must have sufficient ventilation in order to be in good health. We ensure adequate airflow to prevent the buildup of moisture and the retention of heat.
Call us!
Empire Contractors can provide you with expert roof inspection so that your investment is protected. Get in touch with us on this number, 231-861-7221, to set up an appointment for an inspection in Grayling, Michigan. When it comes to protecting your property and giving you peace of mind, Empire Contractors is the reliable partner you can count on.