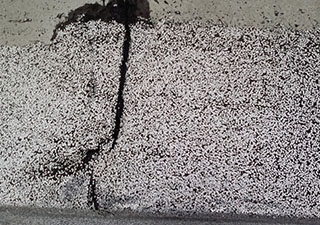 When your commercial building's roof needs to be assessed, it is a job best left to the professionals. Not only can a professional roof inspection catch problems early on, saving you time and money in the long run, but it can also help you maintain your roof's warranty and create a record for insurance purposes.
When you need a professional roof inspection in Grand Rapids, Michigan, call the experts at the #1 local commercial roofer in the area – call Empire Contractors at (231) 861-7221. We have been serving residents throughout Michigan for more than 20 years, and can help solve all your roofing problems!
4 Steps To Superior Roof Inspections With Empire!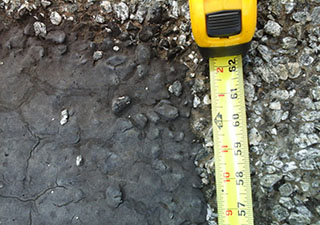 Empire Contractors blow the competition out of the water when it comes to our comprehensive roof inspections. Our roofing technicians are trained to inspect each roof carefully, thoroughly, and precisely, so we can ensure your roof is thoroughly evaluated and any issues are appropriately attended to.
Here are the steps we take to inspect your commercial roof:
1. Research the roof thoroughly before ever stepping foot on it.

Whenever possible, the professionals at Empire Contractors will gather as much information about your roof as possible before stepping foot on it. This includes:
Finding out if your roof is under warranty. Some guarantees spell out what type of work may be done or what type of products may be used on a roof to keep the warranty intact. We want to make sure we don't void your warranty by going in and performing an unapproved repair.
Looking at existing building records, including layouts, blueprints, etc. This helps us stay safe while traversing your roof.
Speaking with building occupants. People who live or work under the roof are most likely to know of any existing issues or chronic problems.
2. Inspect the roof's interior.

The inside of the roof is just as important as the outside in terms of performance. Empire Contractors' roofing technicians will carefully inspect the roof's interior, looking for signs of trouble, such as:
Rust
Water stains
Dry rot
Corrosion
Wet spots/wet insulation/leaks
Loose or missing fasteners
Animal infestation
Structural defects
Defects in the building envelope
And more
3. Inspect the rooftop.

Now that the underlying structures have been thoroughly assessed, one of Empire Contractors factory-trained, certified roofing technicians will closely inspect your building's rooftop, including the roof field, perimeter, and rooftop accessories. This step includes assessing the following:
General condition of rooftop material
Debris accumulation, especially in drain system
Standing water
Low spots
Growth of algae, vegetation
Counter flashings
Coping
Joints
Boots
Drain systems
Rooftop equipment (for stability)
And much more!
4. Present findings and select the best solution.

At the end of an Empire Contractors inspection, we will present you with a report of all findings, along with several options for action. We seek to meet all our customers' needs by providing solutions at every price point.
When you choose Empire Contractors to take care of your commercial roof, you are working with a company that puts customers first and places great emphasis on completing high-quality work. Give us a call today to get started! (231) 861-7221