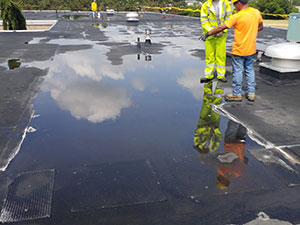 A complete roof inspection is an integral part of maintaining your commercial property. We recommend scheduling an inspection at least twice a year, not only when you think you may have an issue. If your industrial or commercial building is in Coldwater, MI, and you need a high-quality roof inspection, then Empire Contractors is your top choice! Call us today at 231-861-7221 for more details.
A Complete Diagnosis
Regular roof inspections play a key role in avoiding costly problems in the future. With our qualified and experienced roofers, your commercial roof is guaranteed to last for many years to come.
Thanks to our experience detecting and diagnosing roofing issues, our specialists can notice problems with your roof when they are still minor. As a result, you can perform the necessary repairs quickly and avoid spending more money and time in the future.
Once we have completed your roof inspection, we will provide you with a free, no-obligation estimate. You will know exactly what your roof needs, our proposed solutions, as well as the estimated cost. Make sure you review it carefully before making your final decision.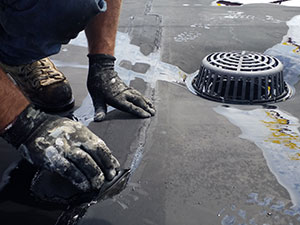 When you decide to hire us for your roofing needs, we will ensure you receive the highest-quality results. We strive to provide our valuable clients with a roof that will protect them for many years. Come see for yourself why so many in Michigan choose us!
Why Choose Us
Our roofing experts have over twenty years of experience in the industry. Throughout this time, we have focused on customer satisfaction, top-notch work, and the pursuit of excellence.
Our tireless efforts have earned us a place among the prestigious group of commercial roofing contractors known as the Choice Roof Contractor Group™. As an approved member of this group, we are always striving to ensure our customers are happy and well-protected. This is why we only use roofing materials of the highest quality.
Contact Us Today
For building owners in Coldwater, MI, the team of licensed and insured roofers at Empire Contractors is ready to provide you with high-quality roof inspection services. Call us today at 231-861-7221 to schedule your inspection! Our customer service team is ready to answer any questions you have. We look forward to partnering with you.