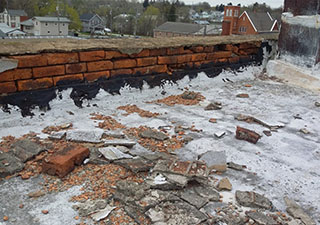 If your commercial building is due for a flat roof replacement, you won't have to worry about a thing when you call on the professionals at Empire Contractors in Holland, MI! For more than 20 years, we've been bringing our customers only the finest customer service and workmanship around. We work hard to help you get the most out of your commercial roof and with a flawless installation and routine maintenance, you could see your roof last for decades, but with anything there will come a time where a replacement is necessary and you want to make sure you have trustworthy professionals handling it every step of the way. We will handle your roof with care from the moment you call, reach out today at (231) 861 – 7221.
Services Done Right

No matter the services that your commercial roof needs, you can trust in the professionals at Empire Contractors to not only get them done right, but we will also make sure they can get done at the right times to ensure your roof is always in excellent condition. While we do offer flawless roof replacements, we will also thoroughly inspect your roof beforehand to make sure it is truly time to replace your roof. Many times, when we come out for inspections before replacements, we find that a roof can in fact be refreshed with a roof coating that will give it a few more years of life. This is great for your roof and your budget. Avoiding unnecessary roof tear offs and replacements is better for the landfills as well! Premature roof replacements are too common of a mishap and we will work with you to make sure it's something you don't have to deal with. For services done right, trust in Empire Contractors.
Call Today!
Whether it is indeed time for a flat roof replacement or if your roof needs another service so that it can continue performing properly, the team at Empire Contractors has got you covered. We will complete an inspection to make sure no issues go unfound and that your roof can get exactly what it needs. We've been providing reliable services to the Holland, MI area for more than two decades and we look forward to helping you be worry free about your roof once again! Call us today at (231) 861 – 7221.