Finding roofers that you can rely on whenever your building needs a flat roof repair will make dealing with your roof a lot easier! If your commercial building is in South Haven, MI, go with Empire Contractors for first class roofing solutions. For a flat roof repair or any other type of roofing service, just call us at (231) 578-4760!
Roof Leak Detection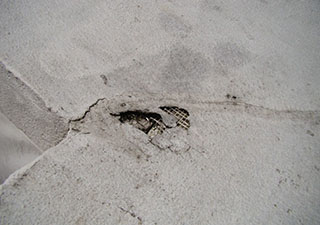 Flat roofs can leak due to punctures, tears, seam separation, and ponding water. The experts at Empire Contractors will locate any areas that need repairing through thorough roof leak detection. Schedule regular inspections from our team and your flat roof will be able to last years longer!
Flat Roof Specialists
Here at Empire Contractors, our team has been providing commercial roofing services to the people of Michigan for many years. We are familiar with the area and know how to ensure that the roofs of our clients can endure several winters. Since our focus is on commercial roofing, we've seen and solved a great deal of flat roof problems!
Roof Restoration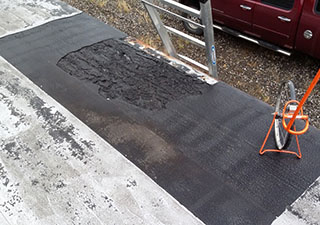 Many people give up on their roofs too early. Here at Empire Contractors, we have had great success restoring flat roofs using roof coatings. A roof coating will strengthen your flat roof and provide a seamless membrane to prevent water from getting in. It will also lower utility costs since a roof coating will reflect the sun which makes a building more energy efficient!
About Empire Contractors
Since the 1990's, we've shown that we are the type of company people can rely on for honesty, great prices, and timely project completion. If a company does not provide solid work in the roofing industry, eventually word gets around and the company will no longer be able to find enough work. Our long stint in the commercial roofing industry is an indication of our high-quality craftsmanship!
Call Us Today!
If you have a building in South Haven, MI with a roof that needs work, the experienced team at Empire Contractors has all the answers. We will have a look at your roof and figure out the best solution, which may include a flat roof repair or a roof coating. Let's start by providing a roof inspection — just reach out to us at (231) 578-4760 to learn more!