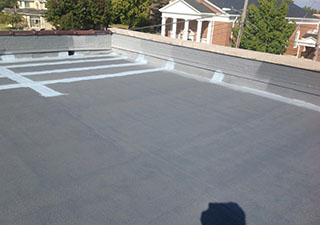 Empire Contractors brings the needed expertise to every job we work on and will get any of your commercial roofing needs handled with ease. Whether it's a simple flat roof repair or patch job or a more comprehensive service like a roof restoration or replacement, we will take care of your roof just as we would our own. With more than 20 years serving the Holland, MI area, we have seen the common problems that can arise with flat roofing systems and we know the best solutions that will keep them performing like new for years. As a full-service commercial roofing company, we are proud to offer a full range of services and solutions for a wide array of roofing systems. When you call us, you can be certain we will get your roof taken care of, no matter the needs, material, or size. Call today at (231) 861 – 7221.
Competitive Prices, Unmatched Services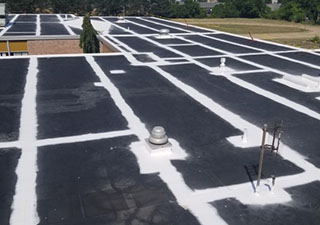 We are proud to offer our customers incredibly competitive prices so that you don't have to cringe when your commercial roof needs service. We also take great pride knowing that we deliver the finest customer service and workmanship in the area and we're ready to show you what a professional commercial roofing company looks like. When you have concerns about your roof, we're here to help, no matter what type of roofing system you have protecting your building.
At Empire Contractors, we install, maintain, service, and repair nearly every type of commercial roofing system available. This includes a long list of flat roofing systems such as TPO, PVC, EPDM (rubber), Built-up, and so many more! Once we've repaired your flat roof, we will make sure you know the exact condition of your roof, many times after we've completed a repair on a roof, we recommend having a restorative roof coating applied to completely seal and waterproof your roof so that you can truly be worry free once again. When your roof needs help, we've got the solutions it needs.
Give Us A Call!
If you need a flat roof repair, roof coating, or another service in Holland, MI, you can trust in the professionals at Empire Contractors to get things handled quickly and effectively. We have worked hard to build our team of knowledgeable, career roofers that are dedicated to providing only the finest workmanship around. Be worry free about your roof like you were when it was freshly installed, give us a call at (231) 861 – 7221.