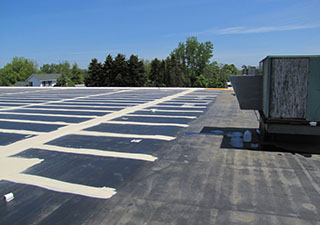 If you're in need of professional commercial roofing services in Battle Creek, MI or the surrounding areas, then Empire Contractors is the team to call! With more than two decades of experience serving business owners and property managers in the area, our knowledgeable roofers know what it takes to keep roofs performing like new and we look forward to making it possible for you to be worry free about your roof's condition once again.
As a full-service commercial roofing contractor, we offer a full array of needed services to keep your commercial roof performing at its best year-round.
We know a great roof is equal parts quality materials and skillful professionals. As a result, the Empire team works diligently to ensure each of our projects is completed with the utmost professionalism. Years of experience in the commercial roofing industry has resulted in the skill, knowledge, and expertise to ensure your roof is able to provide the protection your commercial building deserves.
If you're ready to have one less thing to worry about, call us today at (231) 861 – 7221.
Premium Commercial Roofing Services All Year Long!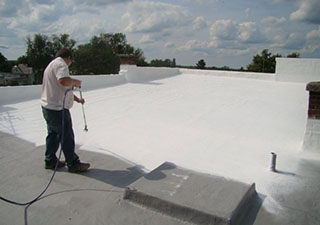 At Empire Contractors, we are available to get your roof what it needs any time of year. While there are many services we recommend having completed at certain times of the year, we understand that sometimes things don't go as planned and when your roof needs help, it needs to be handled right away.
Repair. Correct any leaks or damage immediately to prevent it from worsening or spreading.
Restoration. When damage is widespread or your roof is aging, a long-lasting roof restoration can add years of life, stop leaks dead in their tracks, and even improve energy efficiency.
Replacement. Regardless of the quality of your roof management, eventually your roof will requirement replacement. We specialize in high-quality commercial roof replacement solutions.
Maintenance. Keeping your roof in prime condition requires regular maintenance of the system, ensuring all portions are performing properly.
Inspection. Regular inspections identify small problems, giving us the opportunity to correct them before they grow.
Reach Out Today
When your roof needs professional commercial roofing services in Battle Creek, MI, call the team at Empire Contractors right away. We've got the solutions your roof needs to keep your building protected for the long term, be it a simple repair or a new roof, we do it all! Reach out today at (231) 861 – 7221.