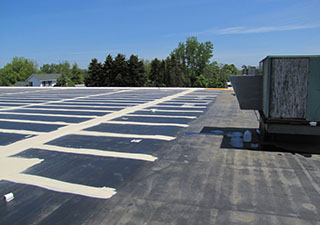 If you're in need of professional commercial roofing services in Battle Creek, MI or the surrounding areas, then Empire Contractors is the team to call! With more than two decades of experience serving business owners and property managers in the area, our knowledgeable roofers know what it takes to keep roofs performing like new and we look forward to making it possible for you to be worry free about your roof's condition once again. We have a complete list of services available for all types of roofing systems which means that when you call on us, you don't need to worry about being referred to any other companies. When you have a roof in need, it will always be one of our professional roofers getting the work done and that means it will always be done with the finest workmanship and long-lasting products. We are always doing research so that we can be confident we are providing our customers and their roofs with only the highest quality products available. If you're ready to have one less thing to worry about, give us a call today at (231) 861 – 7221.
Premium Services All Year Long!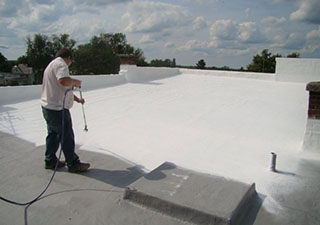 At Empire Contractors, we are available to get your roof what it needs any time of year. While there are many services we recommend having completed at certain times of the year, we understand that sometimes things don't go as planned and when your roof needs help, it needs to be handled right away. From professional roof inspections to roof restorations to complete roof replacements, our team handles roofs and projects of all sizes. There's no job we can't handle for you and we'll make sure you have a roof you can depend on in no time. We're here when you need us, so don't let yourself get overwhelmed by anything your commercial roof might need!
Reach Out Today
When your roof needs professional commercial roofing services in Battle Creek, MI, call the team at Empire Contractors right away. We've got the solutions your roof needs to keep your building protected for the long term, be it a simple repair or a new roof, we do it all! Reach out today at (231) 861 – 7221.