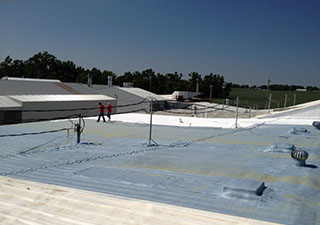 When it comes time to choose a commercial roofing contractor for your building's needs, you want to make sure you are hiring the most reliable company around. In the Ludington, MI area, Empire Contractors is the company to call. With 20 years of experience, we know Michigan and the weather and will help you get your roof in the condition it needs to be in. For any roofing needs, call us today at (231) 861 – 7221.
Integrity, honesty, and quality workmanship are the three values our company was founded on. We know that by holding these values on a pedestal, we can continue to be the number one option for any of your commercial roofing needs. Our company is a preferred member of Choice Roof Contractors Group which requires that strict standards are met and upheld. This is a respected group of commercial roofers and guarantees that you are in the best hands.
Roofing Services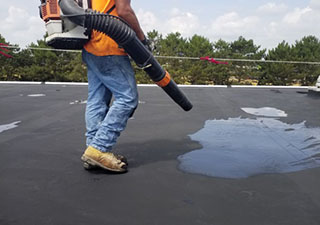 Empire Contractors does it all. If you have noticed a small leak in your roof, we can send a technician out to do a thorough inspection and make sure to find any and all leaks. If your roof is in need of a roof coating to ensure it is waterproof or if your building is due for a roof replacement, we've got you covered. Our team is diligent and honest so you will never have to worry about being offered an unnecessary service. We want what is best for you and your building and will make sure your roof is in the best condition possible.
Our technicians are always up to date on training and know everything about our roofing products. With their knowledge they can customize a roofing solution for your building, because we know every building and roof is unique. You can be confident whenever one of our technicians is on your building, because we are licensed and insured for everyone's benefit.
Call Today
For the finest commercial roofing contractor in the Ludington, MI area, call Empire Contractors today. Our team will assist with whatever your commercial roofing needs are and you will not be disappointed. For any information about our many services, give us a call at (231) 861 – 7221.