Are you looking for a reputable commercial roofing contractor in Grayling, Michigan, with years of experience? Empire Contractors should be your first and only stop! Our service record stretches back to the early 2000s as our team has navigated through each harsh Michigan season with productive roofing solutions. Reach out to us with your queries directed via this number: 231-861-7221.
Our roofers aim to make the next season the most productive for you and the broader Grayling MI, community as a whole!
Factors That Make Us Your Go-To Roofing Contractor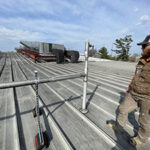 Ensure incredible protection with Empire Contractor's year-round roofing support. Availability isn't the only thing that makes us the best in what we do! We have tons to offer, including:
Experience: Commercial roofing can be incredibly difficult! You need a staff that is familiar with the nuances of commercial-grade roofing systems and knows the location (Michigan weather patterns, local materials, etc.)
Quality Assurance: As a qualified contractor, we make sure that the materials we use are of good quality, which will ensure that they last for a long time!
Compliance: We operate in accordance with all applicable safety rules, which helps to maintain a risk-free atmosphere for you, your family, and your staff!
Cost-Effectiveness: We can also help you find affordable and efficient roofing solutions. It allows you to get the most out of your funds!
Our Services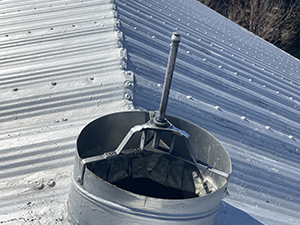 At Empire Contractors, we take great pleasure in providing a comprehensive selection of commercial roofing services to accommodate your specific requirements. Among our other services, we offer:
Inspections of the Roof: Routine inspections to detect and address possible problems before they become severe and difficult to deal with.
Roof Repairs: We provide repairs that are both prompt and effective so that your roof can remain in pristine condition.
Roof Replacement: We can also replace your roof when repairs are no longer an option.
Installation of a New Roof: Skilled installation of commercial roofing systems using materials of the highest possible quality.
Call us now!
Empire Contractors is your best option while searching for a commercial roofing contractor. Contact us at 231-861-7221 to discuss your business' roofing needs and discover the difference by dealing with specialists who care about the safety and performance of your property. We are here to be your trusted partner in maintaining and improving the roofing system on your commercial property.