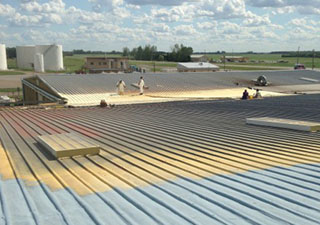 When it comes to commercial roofing companies in the Wayland, MI area, it's no surprise that after more than twenty years of quality, Empire Contractors continues to lead the way. We're honored to be the go-to roofing professionals our neighbors rely on and we're here to help you have a successful roof season after season. If you think you have a roof in need, call our office today at (231) 861 – 7221.
As a full-service commercial roofing company, we're prepared to handle all types of commercial roofing systems and our experts are ready to handle the job no matter the size or complexity. We've worked hard to build a team that can do it all with ease, any roofer from our crew that comes out to your property will be delivering only the finest quality work with trusted products that will help deliver long term success so you can be worry free about your roof once again!
The Big R's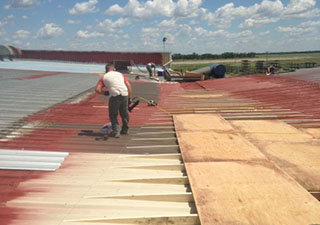 At Empire Contractors, we have an extensive list of roofing services available, but three of our most popular continue to be our repairs, restorations, and replacements. While we know a replacement will always be a necessary service at some point, we do strive to repair and restore your roof whenever possible. Extending the life of your roof can be easy when you have professionals taking care of it! Commercial roofing systems were designed to last, and you can rest easy knowing our team will help that happen! No matter the needs of your roof, you can trust in the crew at Empire Contractors to get things handled quickly and effectively so you can be sure your roof can keep you protected all winter long!
Reach Out Today
Don't let yourself get stressed when searching through commercial roofing companies in Wayland, MI. Empire Contractors is here to bring you quality in every way so you can be sure your roof is set up for success. From tricky leak detection to full roof replacements, we're here to help and we look forward to working with you. Reach out today at (231) 861 – 7221.