Hiring a reliable commercial roofing company in Traverse City, MI can be a formidable task. There are so many companies offering the same commercial roofing services but you must keep in mind that many of them house incompetent roofers and are in the roofing industry primarily for making some quick bucks. On the contrary, Empire Contractors is home to seasoned roofers who boast an experience of over 20 years and have countless long-term clients throughout Traverse City, MI. Since their services are based on high-quality workmanship and honesty, they are trusted enough to be considered as the number one choice for commercial roofing issues by the people of Michigan. Get in touch with them now at (231) 861 – 7221, and let them fulfill your commercial roofing needs!
Exceptional Roofing Services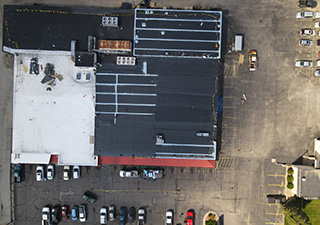 With so many options for commercial roofing companies in Traverse City, MI, it's impossible to stand out without providing first-rate services. At Empire Contractors, all our services are customized to get your commercial roof to perform at its absolute peak. Whether it's the detection of leaks, roof repairs, or even a roof replacement project, the expert technicians at our company are equipped to handle everything. Understanding that your roof is an inseparable part of the defense of your commercial property, whenever you call us, we always respond and deliver solutions promptly.
Passionate Roofing Specialists
One of the defining aspects of the skilled craftsmen at Empire Contractors is that besides being a source of living, working on commercial roofs is their passion as well. That's the reason they always bring their A-game, regardless of the type or scale of your commercial roofing project. They place customer satisfaction in the highest regard, and to attain that, they incorporate the aspects of attention-to-detail and commitment in their job. Whenever you reach out to them, they will be delighted to offer you a top-quality yet cost-effective service.
Call Us Today!
If you have a commercial roof in question in Traverse City, MI, don't wait anymore and give us a call at (231) 861 – 7221. The trusted and licensed professionals at Empire Contractors will be ready to prove once more why you can count on them for your commercial roofing needs as we continue to pave the way for professional commercial roofing companies.