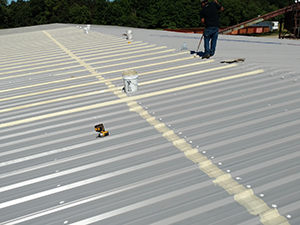 The knowledge of commercial roofing firms is priceless when it comes to protecting your company from the weather. Your commercial property deserves the best security in the picturesque Michigan town of Mackinaw City, MI, where commerce and beauty coexist. Among commercial roofing companies, Empire Contractors is your dependable ally that provides excellent roofing solutions. You can reach our team of commercial roofing specialists at 231-861-7221. Let's explore the world of commercial roofing to see when it's necessary, how it works, and how Empire Contractors can help your company soar with first-rate roofing services.
Understanding Commercial Roofing
Large-scale commercial properties are protected by specialized roofing systems, which are referred to as commercial roofing. These roofs are designed to resist high pedestrian traffic, severe weather, and the necessity to house sophisticated HVAC systems and other equipment. Commercial roofing is crucial to maintaining the structure's integrity and safeguarding its valuables.
When Do You Need Experienced Commercial Roofing Companies?
Several situations make commercial roofing services necessary:
Age and Wear: It's time for an upgrade if your commercial roof is displaying indications of aging, such as leaks, fractures, or disintegrating components.
Storm damage: Severe weather, such as hail, wind, or deep snow, can seriously harm your roof and necessitate rapid repair.
Energy Efficiency: Specifically for massive commercial facilities, to increase energy efficiency and save heating and cooling expenditures.
Preventive Maintenance: Regular inspections and maintenance are essential to avoid expensive problems from developing.
What Empire Contractors Offers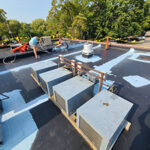 There are several benefits to hiring Empire Contractors for your business roofing needs in Mackinaw City:
Expertise: With years of expertise in the roofing business, our staff has the knowledge and abilities to handle projects of all sizes, including commercial roofing.
High-quality Materials: We employ roofing materials renowned for their strength and efficiency.
Solutions That Are Tailored: We address your commercial property's needs and challenges by tailoring our roofing solutions.
Customer satisfaction: At our company, we put your happiness first. We are committed to providing outstanding service and going above and beyond your expectations.
Call us today!
In Mackinaw City, Michigan, your commercial property needs the greatest defense possible. Empire Contractors distinguishes itself as the best option among commercial roofing companies. Call us at 231-861-7221 right away to learn how we can strengthen your commercial property with superior roofing services. When you work with Empire Contractors, you may have the peace of mind that comes with a strong, dependable commercial roof that withstands the difficulties of Michigan's weather. Do it now and grow your company with Empire Contractors!