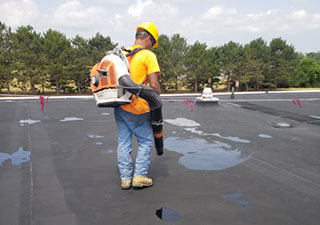 Is your business searching for a commercial roofing company in the Kalamazoo, MI area? If so, Empire Contractors is your best choice. If you are ready for your commercial roof to be inspected, give us a call at (231) 861-7221.
We know that your roof is a huge investment for your company. We also know that picking the best roofing company is vital to a successful job. Because not all commercial roofing contractors are made the same, we will provide you with a list of questions you should ask yourself. The questions we provide you will help you slim down your options to help you make sure you choose the right roofing contractors for your roof.
Do You Have The Correct License And Insurance?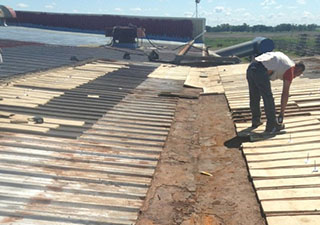 Any good roofing contractor should be able to provide you with evidence that they have the proper license and insurance. They have these to protect their contractors, and also to protect the clients from anything that could happen during the job. Empire Contractors is happy to show you all of our licenses and insurance for our clients.
What Is Your Safety History?
If a roofing company doesn't put the safety of their contractors and clients as a priority, they are not a good roofing company for you. Make sure that you ask about safety measures with any roofing company as well as their history with safety. When you choose to work with us, we will give you details about how we keep our job sites safe.
How Long Has Your Company Been in Business?
Roofing companies come and go. A roofing corporation that has been in the business for a long time has shown that they have lots of information and service in the industry. Empire Contractors has been serving our community for 20+ years.
Contact Us Today
Empire Contractors will give you honest and excellent customer service and workmanship. With our 20+ years of experience, we have seen all different kinds of roofs. If you want us to put our 20-year experience to work on your roof, you can contact us today at (231) 861-7221. We are the leading commercial roofing company in the Kalamazoo, MI area.